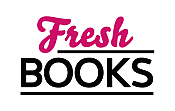 Summer Reads are HOT in July!
"A hot, hot, hot erotic romance"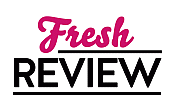 Reviewed by Linda Green
Posted February 18, 2016

Erotica | Romance Erotica Sensual
Emma Price has worked extremely hard to get where she is today. Growing up on a trailer park and struggling for everything was tough, but it pushed her to succeed. And now she owns her perfect little bookstore, and is an author in her own right, reading at an event called Story Brothel. But when Emma sets eyes on Caleb, a sexy, mysterious stranger, she longs to feel his touch. There is no harm in a little fling, is there? But when her building is sold to some tycoon, her store is under threat, and Emma knows she will do anything to keep her livelihood, and when secrets emerge, will Emma run from her feelings?
Caleb King is a successful billionaire, at the head of a family corporation. Always working, and having gone through a lot in his past, Caleb struggles to relax and enjoy the little things in life. But when he attends Story Brothel at the insistence of his sister, Caleb finds much more than he bargained for. Wanting the delectable, intelligent and intriguing Emma, Caleb is anxious to explore what is developing between them. But what happens when a misunderstanding threatens to destroy their passionate interlude? And can a fling turn into something so much more?
TELL ME A STORY by Tamara Lush is a short, entertaining erotic tale with just enough sizzle for everyone. Emma and Caleb both have baggage from the past, but when they are together, the chemistry is explosive. As they stumble over obstacles in their path, Emma retreats and Caleb is determined to make her his. With lots of steamy scenes that are hot, hot, hot, TELL ME A STORY by Tamara Lush is a unique take on an erotic romance, and I really enjoyed it.
SUMMARY
A flirtatious reading of erotica blossoms into something deep and tender in the steamy Florida heat...
Tell Me a Story...
Emma, a free-spirited bookstore owner in Orlando, keeps her business afloat with innovative ideas. Her most popular evening event is Story Brothel, where customers can pay writers to read aloud to them in a story-time for two, complete with cocktails. Despite the name, the event is usually tame. But things take a steamy turn when a handsome, urbane businessman hires Emma for a session in a private cabana. Daringly, she shares with him a reading of her erotica. Soon both of them are feeling the effects ... and Emma's wondering what kind of lover is underneath his expensive suit.
Caleb may be a billionaire real estate mogul, but he's never been captivated by a woman as he is by the lovely, quirky Emma. Her rockabilly vintage dresses make him long to strip them off and do very wicked things to her. And her refusal to share her personal life only makes him more curious.
Soon the couple are spending every available moment together. But Emma's building is in danger of being razed out from under her bookstore ... and worse, Caleb may be behind her problems. Can she trust him with her life as she does with her body? Or will the prickly walls built during her harsh past keep them apart?
---
What do you think about this review?
Comments
No comments posted.

Registered users may leave comments.
Log in or register now!