"Can Callie change her future or is it predestined?"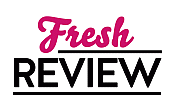 Reviewed by Debbie Wiley
Posted February 17, 2016

Young Adult | Young Adult Science Fiction
The day Callie has been waiting for is finally here- her seventeenth birthday. Each citizen not only becomes an adult on their seventeenth birthday, but they also receive their memory from the future that will guide the course of their adult life. Callie is hoping she'll be a successful chef. She never expected the memory she receives and instead finds herself incarcerated for a crime she hasn't yet committed. Callie is determined to prevent her future memory from coming true- but will her efforts only lead to the exact destiny she hopes to avoid?
I love the overall concept of FORGET TOMORROW, particularly the implications for paradoxes. Pintip Dunn does a marvelous job at showing the horrors that can ensue from forcing the future to occur, and there is one scene in particular that really drives home just how awful having a predetermined future forced upon a person can be. The horrors contrast nicely with the warmth and love of the families and individuals who try to escape their predestined path. In fact, the relationships are part of the beauty of FORGET TOMORROW. I love the hopefulness of the plant bracelets in particular.
The relationship between Callie and her sister is sweetly done as Pintip Dunn provides us with the back history between these two characters. Some of the romance scenes dragged a bit for me but I suspect others will appreciate them far more than I did. And it helps that I really like Logan, maybe even more so than Callie. However, Callie's love for her sister supersedes everything and is truly the heart of FORGET TOMORROW.
FORGET TOMORROW is the first book in a new series, which is a good thing as the cliffhanger of an ending left me screaming in frustration that the next book isn't out yet. Pintip Dunn has created a thought-provoking and somewhat scary dystopian young adult book that will appeal to readers. I look forward to seeing what happens in the next installment of the Forget Tomorrow series!
SUMMARY
Imagine a world where your destiny has already been decided...by your future self.
It's Callie's seventeenth birthday and, like everyone else, she's eagerly awaiting her vision-a memory sent back in time to sculpt each citizen into the person they're meant to be. A world-class swimmer. A renowned scientist.
Or in Callie's case, a criminal.
In her vision, she sees herself murdering her gifted younger sister. Before she can process what it means, Callie is arrested and placed in Limbo-a prison for those destined to break the law. With the help of her childhood crush, Logan, a boy she hasn't spoken to in five years, she escapes the hellish prison.
But on the run from her future, as well as the government, Callie sets in motion a chain of events that she hopes will change her fate. If not, she must figure out how to protect her sister from the biggest threat of all-Callie, herself.
---
What do you think about this review?
Comments
No comments posted.

Registered users may leave comments.
Log in or register now!