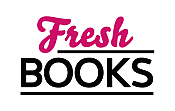 Summer Reads are HOT in July!
"A pet lover's tale about new, romantic beginnings"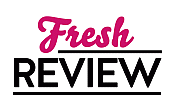 Reviewed by Patricia (Pat) Pascale
Posted February 17, 2016

Romance | Women's Fiction Contemporary
It has bee three years since Meredith Mancuso's fiance, Kyle, was murdered. After all the "what ifs", Meredith has become a recluse. A successful author of a romantic Ghost Ranch series, Meredith is blocked and having trouble creating her overdue sequel. Countless, unanswered calls from her editor, threatening her to return the money paid in advance. She sleeps constantly and when awake, she watches cooking shows on TV with the sound muted. Piles of dirty dishes, unread mail, she is unkempt not bothering to shower or comb her hair. She ignores all communication from family and friends.
One afternoon, her sister, Monica, knocks at her apartment door; she is holding a Yorkshire Terrier, named Prozac. Prozac is the pet of Monica's best client, Helen Hendrix. Helen has been hospitalized with a broken ankle, and she has asked Monica to pet-sit. Monica is allergic and is unable to do it. Because Meredith works from home, Monica feels she can do her a favor and care for Prozac. After refusing, Monica begs Meredith to come to her aid. Meredith relents. Prozac is left in her care and their journey together begins.
Never having a pet, Meredith and Prozac have a rocky beginning. Their time together is full of trials and hilarious experiences. Prozac is a Certified Therapy Dog who has a busy schedule with standing appointments with "his people" at Evergreen Gardens, which is an independent living facility. Prozac is a star there, who has his own fan club including a judge. The residents of Evergreen Gardens are colorful, loving, and each with a story all their own. Prozac is truly special, smart, loved by all. He always makes the person feel better, leaving them with a smile on their face. Meredith finds new friends, a sweet romance with Razzle-Dazzle David Radcliff, who I fell in love with too.
I had to put THE THING IS down almost at the conclusion and think about the unexpected events happening; I cried and continued on. Kathleen Gerard is a sterling storyteller who held my heart in her hands from start to finish. I recommend THE THING IS to everyone who is a pet lover (or not) and to anyone who is grieving or facing the unknown. THE THING IS brings hope, happiness, and new beginnings. This is my BEST read this year, and my thanks and kudos to Ms. Gerard. You nailed it!
SUMMARY
Can a woman mired deep in the throes of grief have her heart and soul rallied by a therapy dog with supernatural wisdom and a canine Mensa IQ?
Meredith Mancuso is depressed. Ever since the death of her fiancé, she has shrunk from the world. Even with her successful writing career, she's not motivated to work. When her sister, Monica, begs for a favor, Meredith wants nothing more than to say no. But she's ultimately roped into pet-sitting an orphaned Yorkshire terrier named Prozac.
Blessed with spiritual wisdom and a high IQ, Prozac is an active pet therapy dog. To heal broken-hearted Meredith, he rallies his fan club at Evergreen Gardens, an independent living facility, where he visits each week.
Prozac and the community of resilient older folks challenged by losses of their own propel Meredith, often against her will, back into the land of the living. Meredith learns that most people carry some sort of burden, but it's still possible to find meaning, purpose, and joy—and sometimes, even love—along the way.
---
What do you think about this review?
Comments
No comments posted.

Registered users may leave comments.
Log in or register now!