"A darned good monster story!"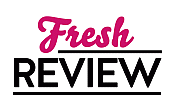 Reviewed by Debbie Wiley
Posted February 16, 2016

Paranormal - Supernatural | Paranormal Mystery | Horror
A sensor picks up something on the northern border in Minnesota, an area known for illegal border crossings in the past. Resident Davis Holland, a U.S. Customs and Border Protection agent, is contacted and asked to investigate the nature of the crossing. Accompanied by Sheriff Gil Ramsey, Davis enters the woods but what he sees and experiences will forever change the way he views the world. In fact, the events are unusual enough that they attract the attention of cryptozoologist Richard Severance. Richard reassembles the team from THE BEAST OF BARCROFT as Lindsay Clark, Ben McKelvie, and Alex Standingcloud are about to face the horror that lurks in NORTHWOODS.
NORTHWOODS begins shortly after the events of THE BEAST OF BARCROFT. While the tale itself stands on its own merits, the character development and relationships were firmly established in THE BEAST OF BARCROFT. However, Bill Schweigart adds an additional layer of depth and complexity to the already established relationships, while introducing a new character to the mix that makes it easy for a new reader to the series to easily jump right in and enjoy NORTHWOODS.
I love all the reoccurring characters in NORTHWOODS as well as our new character, Davis. I yelled at Bill Schweigart on more than one occasion as every character is in real jeopardy in NORTHWOODS. Events in NORTHWOODS take some unsettling turns for our beloved characters, particularly Ben. I can't help but love Ben—after all, he takes his cat, Gus, everywhere with him!
Bill Schweigart is quickly becoming one of my favorite authors for crafting darned good monster horror stories! One of the things I love best about Bill Schweigart's books is that the monsters and supernatural entities aren't something mundane. Instead, we get introduced to some more obscure but oh so entertaining mythologies as Bill Schweigart takes us into his scary world. I can't wait to see what Bill Schweigart has in store for us next!
SUMMARY
Some borders should never be crossed. From the author of The Beast of Barcroft comes a waking nightmare of a horror novel that's sure to thrill readers of Stephen King and Bentley Little.
Ex–Delta Force Davis Holland, now an agent for the Customs and Border Protection, has seen it all. But nothing in his experience has prepared him for what he and the local sheriff find one freezing night in the Minnesota woods.
Investigating reports of an illegal border crossing, the two men stumble across a blood-drenched scene of mass murder, barely escaping with their lives . . . and a single clue to the mayhem: a small wooden chest placed at the heart of the massacre. Something deadly has entered Holland's territory, crossing the border from nightmare into reality.
When news of the atrocity reaches wealthy cryptozoologist Richard Severance, he sends a three-person team north to investigate. Not long ago, the members of that team—Ben McKelvie, Lindsay Clark, and Alex Standingcloud—were nearly killed by a vengeful shapeshifter. Now they are walking wounded, haunted by gruesome memories that make normal life impossible. But there is nothing normal about the horror that awaits in the Northwoods.
---
What do you think about this review?
Comments
No comments posted.

Registered users may leave comments.
Log in or register now!