"Giving Steampunk a chance....Good for Her, Not for Me"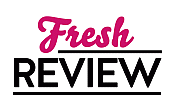 Reviewed by Kristen Donnelly
Posted February 11, 2016

I made a resolution last year that's carrying into this year to read more different book. To not turn down a genre just because I think I'm not going to like it, but instead to give it a try and actually determine if that is for me or not for me. This extends to reading more books that fall under the umbrella of "diversity" as well - seeking out books about folks whose lives are different than my own.
And thus, when offered the chance to make that resolution tangible by reviewing a steampunk book, I had to take it. I didn't really understand what steampunk was, so I did some research, finding out that it's a Victorian- Paranormal-ish hybrid that would be dystopian if it was set in the future. So it's like an Alternate Universe genre and I thought "Okay, let's give this a run."
Y'all. It's not for me.
I could not get into this book. I felt constantly confused, I couldn't orient myself to the world and I simply didn't enjoy it. I found myself flipping back and re-reading passages because I either misunderstood what was going on or forgot.
However, when I look at other reviews by readers who are 100% in the tank for steampunk, THE DEVIOUS DR. JEKYLL is getting veritable tongue baths. People are loving this book! So I'm left with the conclusion that I have no idea if the book is good or bad, but "experts" are saying it's a good example of the subgenre. Therefore, I am left to assume I'm not going to be exploring steampunk any further.
If you've read any of my other reviews, you know I believe strongly in "good for her, not for me", which is Amy Poehler's life motto and I have blatantly stolen from her. THE DEVIOUS DR. JEYKLL is just that.
If you love steampunk and you think this just maybe wasn't a good entry point for me—it is the second in a series after all—please comment and direct me to your favorites! If I get clear direction from an advocate, I'd be happy to give steampunk another go. And if you enjoyed this book, please comment as well! I'd love to hear if it worked for you.
SUMMARY
Dr. Eliza Jekyll, heroine of the electrifying The Diabolical Miss Hyde—an edgy steampunk retelling of the classic Dr. Jekyll and Mr. Hyde—investigates a bizarre murder case in an alternate Victorian London while battling her treacherous secret half: Lizzie Hyde.
Solving the infamous Chopper case has helped crime scene physician Dr. Eliza Jekyll establish her fledgling career in the chauvinistic world of Victorian law enforcement. But the scrutiny that comes with her newfound fame is unwelcome for a woman with a diabolical secret. And there is the mercurial Royal Society agent and wolf man Remy Lafayette. Does he want to marry her, eat her, or burn her at the stake? Though Eliza is uncertain about Remy, her dark and jealous shadow self, Lizzie, wants to steal the magnetic and persistent agent, and usurp Eliza's life.
It's impossible to push Remy away when he tempts her with the one thing she can't resist: a bizarre crime. The search for a bloodthirsty ritual torturer dubbed the Pentacle Killer draws them into a terrifying world of spies, art thieves, and evil alchemy, where the price of immortality is madness—or damnation—and only Lizzie's dark ingenuity can help Eliza survive.
As Eliza and Remy race to thwart a foul conspiracy involving the sorcerous French, they must also overcome a sinister enemy who is all too close: the vengeful Lizzie, determined to dispose of Eliza for good.
---
What do you think about this review?
Comments
No comments posted.

Registered users may leave comments.
Log in or register now!