"He's a born protector, she needs protection and both need love."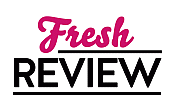 Reviewed by Annetta Sweetko
Posted January 26, 2016

A bacteria called Scorpius has ravaged the world, leaving only chaos and danger. After Scorpius destroyed a large percentage of the humans, the remaining survivors struggle with simple day to day life. Not everyone around is completely human, some have become Rippers ... a name given to those the bacteria has left with no conscience ...others don't even have that much. Then there are the gangs who existed before and now want to benefit from what the world has become.
In this new existence is Jax Mercury, a soldier, who finds himself the leader of a group of mostly civilians. He uses his training to help everyone regroup while teaching them to fight, to survive, in this new bleak world. No one wants to worry about MERCURY STRIKING them down so they pay close attention.
Lynne Harmony was a research scientist before the epidemic. Now she is a woman feared and/or revered ... it all depended on who it is you talk to. She has trekked across the ravaged country in search of the one person she hopes will help her. In L.A. there is a legend of a man, a protector, and if anything is true in the post-plague world, Lynne Harmony needs a hero. She never expects to find what she does with this damaged hero or the people who have gathered behind him.
MERCURY STRIKING is mind-blowing! The tension is volatile, the intrigue is high, and the camaraderie amazing as we watch the day-to-day life of these survivors in a new and strange post-apocalyptic world. Take all that and add in the slow, sweet, steamy romance between Jax and Lynne and you are in author Rebecca Zanetti's control. I love this new new world, though edgy and scary, as we are introduced to some very interesting people, a few who I would love to see get their own books. Others ... not so much.
I have thus far loved everything Ms. Zanetti has written (the first books to hook me were her Sin Brothers) and in my humble opinion her storytelling, world making and character building have gotten better each time. If you want action, a not perfect hero, a heroine who has an agenda, and survivors of devastation banding together like family then MERCURY STRIKING is just what you are looking for. This is definitely going in my TRA (to read again) shelf.
SUMMARY
With nothing but rumors to lead her, Lynne Harmony has trekked across a nightmare landscape to find one man—a mysterious, damaged legend who protects the weak and leads the strong. He's more than muscle and firepower—and in post-plague L.A., he's her only hope.
As the one woman who could cure the disease, Lynne is the single most volatile—and vulnerable—creature in this new and ruthless world. But face to face with Jax Mercury…

Danger has never looked quite so delicious…
---
What do you think about this review?
Comments
1 comment posted.
Re: He's a born protector, she needs protection and both need love.

Fantastic review!!!
(Monique Daoust 7:25pm January 27, 2016)
Registered users may leave comments.
Log in or register now!