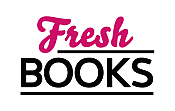 Great new reads in September
"The Past Is Never Easy to Walk Away From"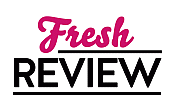 Reviewed by Susan Dyer
Posted January 12, 2016

PLAIN DEAD is the third book in An Amish Mystery series but does well as a stand alone. Rachel Mast was raised Old Order Amish, but she now lives in between that world and her English world. She is the owner of a bed and breakfast and her boyfriend is the local detective. Evan and Rachel have just become engaged but she still hasn't told anyone in her family. She is afraid of hurting them with the news because it will show them how much she has changed and won't be taking her baptismal vows. Her past has just slapped her in the face once again, and even though she tries to bury it, we all know how that goes.
Rachel has been getting ready for the Winter Frolic. It is a week long craft fair, which will hopefully bring lots of money the community needs. She is excited and has worked hard to get her small community of Stone Mill the growth it needs to survive. Her bed and breakfast is booked solid from the festival and life is running smoothly...until the nasty and bitter newspaper reporter, Bill Billingsly threatens Rachel with exposing the truth as to why she came back to Stone Mill. He is bringing so much embarrassment and heartache to so many people, and it looks like Rachel is next in line. He has gone too far with all this gossip, and then he turns up dead, frozen and naked on his front porch.
PLAIN DEAD is filled with mystery, suspense, and romance. Everything you could want in a delicious cozy. I love Rachel's character and how she is not afraid to keep digging until she finds out the truth. The mystery in PLAIN DEAD is well plotted and will keep you guessing as to who did it. I changed my mind on who it was a few times, and I love when I think I have it all figured out only to be thrown in a different direction by the author. Emma Miller is quickly becoming one of my favorite go-to Amish authors. PLAIN DEAD is very easy to read and well written. I cannot wait to continue with this wonderful series.
SUMMARY
When a newspaperman is murdered in the Amish community of Stone Mill, Pennsylvania, Rachel Mast digs up the dirt to find out who wanted to bury the lead…

Although she left her Old Order Amish ways in her youth, Rachel discovered corporate life in the English world to be complicated and unfulfilling. Having returned to Stone Mill, she's happy to be running her own B&B. But she's also learning—in more ways than one—that the past is not always so easily left behind.

After local newspaperman Bill Billingsly is found gagged and tied to his front porch, left to freeze overnight in a snowstorm, Detective Evan Parks—Rachel's beau—uncovers a file of scandalous information Billingsly intended to publish, including a record of Rachel pleading no contest to charges of corporate misconduct. Though Evan is certain of her innocence, it's up to Rachel to find the real killer. A closer examination of the victim's unpublished report leads Rachel to believe the Amish community is far from sinless. But if she's not careful her obituary might be the next to appear in print…
---
What do you think about this review?
Comments
No comments posted.

Registered users may leave comments.
Log in or register now!