"A police procedural with exciting twists and turns"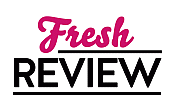 Reviewed by Lee Erin Berryhill
Posted January 12, 2016

Just when Detective Pia Kirchoff is about to leave on her honeymoon an elderly woman is shot to death, and soon more shooting deaths occur. A sniper is on the loose, and the victims don't seem to have any enemies. As connections between the victims start to appear, Kirchoff and her partner, Oliver von Bodenstein, must search for a ghost- like sniper before he strikes again.
I AM YOUR JUDGE by Nele Neuhaus is an exciting police procedural with many twists and turns that will keep readers wondering who the culprit is until the very end. Detectives Kirchoff and Bodenstein are a great pair with a unique partnership, and readers will enjoy their personal struggles as they try to discover the murderer.
The plot is exciting and the characters are well-written and have many layers that will unfold as the reader gets further into the mystery of the murders. Readers will appreciate being able to discover clues alongside Kirchoff and Bodenstein. The victims' family members all have secrets, and these deceptions will leave readers unable to put the book down until all the secrets are all unveiled.
Neuhaus sprinkles in a little humor that helps break up the seriousness of the dishonesties and killings throughout I AM YOUR JUDGE. The Christmas and New Year's setting makes the murders and conspiracies even more creepy and suspicious. If readers are new to the series, they will have no trouble keeping up with this thrilling mystery. I AM YOUR JUDGE is a mystery of lies, cover-ups, vengeance, hatred, and love readers won't be able to put down.
SUMMARY
Police Detective Pia Kirchhoff is about to leave on her honeymoon when she receives a phone call. An elderly woman has been shot and killed while walking her dog. A short while later another murder is committed and the modus operandi is eerily similar - a woman is killed by a bullet that smashes through her kitchen window ... and in both cases the same weapon fired the shot.
Two more murders follow in short order. None of the victims had enemies and no one knows why they were singled out. As fear grows among the local residents, the pressure rises on Detective Kirchhoff. She and her partner Oliver von Bodenstein search for a suspect who appears to murder at will ... but as the investigation progresses, the police officers uncover a human tragedy.
---
What do you think about this review?
Comments
1 comment posted.
Re: A police procedural with exciting twists and turns

thanks a lot.
(John Rao 6:51am May 29, 2016)
Registered users may leave comments.
Log in or register now!