"A suspenseful and heart wrenching story of a family facing a devastating fate!"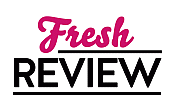 Reviewed by Audrey Lawrence
Posted January 3, 2016

Joe picks up the frying pan, sends it flying across the room and it smashes into the kitchen wall as Joe's grown children over for their usual family Sunday dinner stare on in shocked silence. What is happening to their normally peace-loving father?
In his Irish Catholic Charlestown neighbourhood (the Town as locals call it), everyone knows Joe O'Brien. He is a cop with the Boston Police Department and in or out of uniform, Joe has a solid and well-regarded reputation. With a friendly and humourous nature, Joe is well-liked by friends and family and takes he takes pride in his work. Lately, however, things have been going amiss: reports being turned back to be redone, team members noticing him making strange gestures, acting confused and now his family noticing this increasingly violent and volatile temper.
Life goes and with more strange incidents. Then the telephone rings. Joe has been reported for drinking and other problems at work. Joe definitely hates the idea of going to a doctor, but he has no choice. What could possibly be wrong with him? What can help him from falling apart?
INSIDE THE O'BRIENS is the fourth book by the internationally recognized and New York Times best-selling author Lisa Genova. When Lisa's own grandmother suffered from Alzheimer's Disease, Genova, a Harvard-educated Neuroscientist, wanted to understand what was happening at an emotional level as well as at a molecular level. From her research, Genova wrote the highly acclaimed book Still Alice (2009). As my own husband had Alzheimer's, I grabbed a copy as soon as I could and have been raving about ever since as it was and still is so helpful to me. I also enjoyed her other novels, Left Neglected (2011) on hemispatial neglect and Love Anthony (2012) on Autism.
So, to say I am a huge fan of Genova's novels would be putting it mildly. Still, as much as I relished all her previous books, I believe INSIDE THE O'BRIENS is her best work yet. With an effective balance of providing factual information in the various dialogues as well as strong character development of the family members, Genova compassionately and realistically brings the full cruelty of Huntington's disease to vivid life.
As the main character, Joe O'Brien hears the fateful news that he may have this neurodegenerative disease, he and his wife are in shock. There is no known cure for Huntington's and certain death within 10-20 years of onset. The devastating effects to the person do not even end there. If children are involved, they have a 50% possibility of also carrying the disease. Genova very empathically shows not only the impact of the ongoing progression of HD on this wonderful and fairly normal family as well as shows the emotional upheavals to their adult children as they ponder whether or not they want to be tested and how that decision impacts their current and future lives.
While INSIDE THE O'BRIENS is an emotion packed and insightful story about a debilitating disease, it is also a powerfully and irresistible story of resilience and family love as Joe struggles to live in the most optimal way he can. INSIDE THE O'BRIENS is a story of faith, doubt and dealing with adversity with humour, so sometimes you just have to laugh out loud as they do during some tense situations.
INSIDE THE O'BRIENS is such a realistic and poignant read that at times I had to put the book down just to catch my breath and think about what I had just read, then continue reading. I heartily recommend this inspiring novel to anyone and I have been raving about INSIDE THE O'BRIENS to everyone I know!
For me, INSIDE THE O'BRIENS is a story that will never leave your heart and will haunt you forever!
SUMMARY
From the New York Times bestselling author of Still Alice Lisa Genova comes a powerful and transcendent new novel about a family struggling with the impact of Huntington's disease.
Joe O'Brien is a forty-four-year-old police officer from the Irish Catholic neighborhood of Charlestown, Massachusetts. A devoted husband, proud father of four children in their twenties, and respected officer, Joe begins experiencing bouts of disorganized thinking, uncharacteristic temper outbursts, and strange, involuntary movements. He initially attributes these episodes to the stress of his job, but as these symptoms worsen, he agrees to see a neurologist and is handed a diagnosis that will change his and his family's lives forever: Huntington's disease.
Huntington's is a lethal neurodegenerative disease with no treatment and no cure. Each of Joe's four children has a 50 percent chance of inheriting their father's disease, and a simple blood test can reveal their genetic fate. While watching her potential future in her father's escalating symptoms, twenty-one-year-old daughter Katie struggles with the questions this test imposes on her young adult life. Does she want to know? What if she's gene positive? Can she live with the constant anxiety of not knowing?
As Joe's symptoms worsen and he's eventually stripped of his badge and more, Joe struggles to maintain hope and a sense of purpose, while Katie and her siblings must find the courage to either live a life "at risk" or learn their fate.
Praised for writing that "explores the resilience of the human spirit" (The San Francisco Chronicle), Lisa Genova has once again delivered a novel as powerful and unforgettable as the human insights at its core.
---
What do you think about this review?
Comments
No comments posted.

Registered users may leave comments.
Log in or register now!