"A subtle fantasy of searching for family"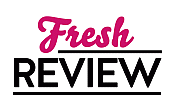 Reviewed by Clare O'Beara
Posted December 23, 2015

Iranor walks on the beach, an Immortal among the people in these early days of the world. She meets a fisherman mourning his brother lost at sea and asks him to teach her what it means to be mortal. Sue Bridgwater & Alistair McGechie have created a lovely fantasy reminiscent of the Earthsea books by Ursula LeGuin and the Celtic tales of the Fianna in SHADOWS OF THE TREES.
Kor-Sen is a small boy who lives with his mother Berget, a weaver, in a hot, busy town. When they are attacked because there is no man in the family, they move to a leather worker's home in a different quarter and try to carry on with life. But Kor-Sen's curiosity has been awakened and he starts to ask questions about why he doesn't have a father. He is taught to read runes along with a girl who is taught in secret as the temple priests forbid educating girls. Meanwhile, Drewin and Saranna, the children of Iranor and her now-dead fisherman, are playing under the trees on the Isle of the East - but they are not immortal, and weapons can harm them as they are to discover when they travel to the mortal world.
The separate journeys of the three young people form a richly woven coming of age story, walking us among undersea denizens, showing us the humble life of fishing folks and elucidating the secretive ways of the Temple and Academy. Kor-Sen learns to seize opportunities, make life twist to his wishes. Saranna, like most women with few choices, goes through life accepting her fate and letting others decide her actions. Drewin learns about fraternal relationships and cunning. Each one meets and loses friends, and finds themself at the end of a journey changed from the start.
I enjoy that this fantasy departs from the usual heroic quest or fight against evil. We see people choosing paths in the dawn of the world. While we do not see magic worked, the fight against fate, demi-god heritage and circumstance is quite vivid enough to draw us in to the characters' lives. Locations include a semi-sentient forest and an underworld, so contrast and creativity abound. This is the first story in the Skorn series by Sue Bridgwater & Alistair McGechie and after reading the gently worded SHADOWS OF THE TREES you can look forward to another tale to be called THE DRY WELL. Fantasy readers who want something different to the usual run of sword and sorcery novels should enjoy the series.
SUMMARY
On a hidden island in the far western sea, two children are born to the goddess Iranor and her mortal lover.
In the city of Sen-Mar, a boy is born fatherless, and he and his mother are condemned as apostates.
These three children are fated to wander as exiles over the lands of Skorn, seeking peace and consolation.
From island to island, oversea and undersea, through forests and grasslands, they seek what they have lost.
Excerpt
In days long ago the Immortals walked freely among the people; and there came a day when Iranor wandered alone upon the white sands of the Isle of Esmil. She strolled along the beach, picking up shells, stopping to watch the seabirds diving, enjoying the warmth of the sun upon her face. Rounding a headland into a quiet cove, she came upon a young fisherman repairing his nets, who sang as he worked. Then the Lady stood still in wonder, for it seemed to her that she had never seen any of humankind so fair as this young man. He was tall and strong; golden curls tumbled about his brow, and when he looked up at the Lady she saw that his eyes were bluer than the summer sky. She smiled at him as he rose to his feet.

'Greetings, My Lady Iranor,' he said.

'Greetings to you, fisherman.' Iranor drew nearer and inspected the huge rents in the fishing nets. 'You have great labour here.'

'It has been a bad night, My Lady, for us fisher folk. Two men died in the storm - and one was my brother.'

'Your brother? But that is terrible - how brave you are to go on with your work, to sit here beside the waves, and sing.' She laid a hand on his arm, but he pulled away angrily.

'Do you not know, My Lady, what song it was I sang? No, how would an Immortal know about mourning and lamentation? That was Seren's funeral song, and I sang it here by the sea because I may not lay his body to rest in the earth; and I sang over my work because now I must work twice as hard to provide for our mother and for Seren's widow and child. But these are things you would not know!

Iranor stood shocked and silent as the young man turned away from her and began to gather up the nets. Although he tried to hide his face, she could see that there were tears in his eyes. She moved closer to him again, gently touching his shoulder. 'What is your name?'

He did not answer. 'I am sorry that I have hurt you - please tell me your name.'

He looked over his shoulder at her, and muttered, 'Derren.'

'Please listen to me, Derren. I seek only to help. You and your people are my charge and my care; I feel for your sorrow and share your grief.'

Derren shook his head, turned to face the lady, and spoke quietly. 'Oh Lady Iranor - I do not doubt your care. But you speak to me of the sea and of storms, of the immortal mother who moves in the waves, and there is no comfort for me in such great themes. My brother is dead, My Lady - Seren is gone, and I shall never hear his voice again or see him smile. His wife lies weeping in the bed they shared, my mother is silent with misery. You cannot truly understand this, you whose children live forever and rule all the lands of Skorn. You do not understand.'

Before Iranor could think how to answer him, he went on; 'You come into our homes, you share in our festivals and we love you for it. But there are troubles in our lives, pain that you do not truly share. We cannot feel you among us when we stand beside the graves of our dead.'

She stretched out her hand towards him and Derren stepped forward to meet her. She was quiet and serious, and looked into his face with sombre eyes. 'Forgive me, Derren, and help me.'

'I? How can I help you, Lady of the West Wind?'

'You have done so already, by your words to me; but tell me more - tell me, Derren, what is it to be mortal?'

Derren's profound silence lasted for only a moment. Then he burst into a gale of laughter, startling Iranor so that she jumped backwards away from him, and stood staring in amazement.

'What - Derren, what are you laughing at? What can you be laughing at?'

'I am sorry - it is discourteous of me. But can you not see how foolish this is? Did you not, lady Iranor, shape our mortal flesh out of the shadows of the forest trees? For so the old wise women of my village tell us as they weave their cloth and their tales. How can you ask to learn of me?'

Iranor took his hands in hers and spoke eagerly. 'Yes, Derren, I am asking you. For you were right to tell me how little I know. I am old as the world of Skorn, yet I know nothing of love, of mortal birth, of death – of the things you know. You must teach me; come with me now and we will be together on the Isle of the West Wind, so that I may learn from you.'

Derren frowned. 'But what of my mother and my widowed sister? Who will care for them if I am gone?'

'Have no fear: they will be cared for. And you will return.'

'Then - if I have your promise, Lady - I will come with you.'

Iranor folded Derren in her arms and bore him away with her to the Isle of the West Wind, and the people of Esmil mourned him as dead, not knowing what had become of him.
---
What do you think about this review?
Comments
1 comment posted.
Re: A subtle fantasy of searching for family

Thank you Clare for this excellent review of 'Shadows of the
Trees', it shows so much understanding of our work.

I would just like to mention that this is the second novel
of Skorn, the first is 'Perian's Journey' which had its 2nd
Edition in 2014. The paperback of 'Shadows' has some
reviews of 'Perian' on its back cover.
(Sue Bridgwater 6:14am December 30, 2015)
Registered users may leave comments.
Log in or register now!