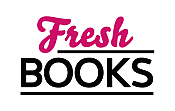 Great new reads in September
"Phenomenal! One of the most exciting books of the year!"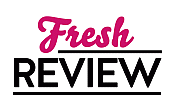 Reviewed by Monique Daoust
Posted December 8, 2015

TARNISHED is book 2 in the Perfected series, and it literally picks up where book 1, PERFECTED, ended. I'm not sure if a newcomer to the series will be able to easily follow, but TARNISHED is so terrific, I believe it should be read, whether one makes the effort with book 2, or better yet reads PERFECTED beforehand.
Our heroine, Ella, is a pet: one of the many genetically engineered girls bred to embellish the life of the wealthy; they're nothing more than physically perfect, and docile, slaves, who are not given the status of "personhood". Ella was the pet of Congressman Kimble, whose son Penn is quite different from his father; Penn and Ella fell in love, which is unthinkable, so Ella and Penn decided to flee to Canada, where owning pets is illegal. Unfortunately, upon crossing the border, Penn is captured and returned to his father, while Ella reaches freedom, which is not all it's cracked up to be. Only a few days after her arrival at the refugee center for pets in Canada, Ella decides to escape and find Penn, and this is where she finds the most unlikely ally: another pet she never expected to see under the circumstances: Missy.
I loved the first book in this series, but I never expected TARNISHED to be such an outstanding follow-up! From the very first page, I knew TARNISHED was going to be something really special. The action starts right away and never lets up; it is fantastically exciting, there are innumerable plot twists -- some that made my skin crawl -- the plot is one of the most complex I have seen in quite a while; I was so involved in the story, I was furious when I had to put the book down because life kept interfering. Bear in mind that this is a Young Adult book, and too many authors of "adult suspense" books could stand taking lessons from Ms. Jarvik Birch, as TARNISHED is one of the most captivating books I have read in a long, long time.
Ms. Jarvik Birch is an exceptionally talented writer, the narrative flows seamlessly, and she understands to build the suspense to a point where you want to speed-read because you simply must know what happens as quickly as possible. The dialogue is also especially brilliant: every character has their own voice, and they do sound like real teenagers. There are no magical solutions either to the pets' shortcomings; the author never deviates from the original premise, however character development is outstanding and gradual, as Ella, Penn and Missy's life circumstances change. I loved the authenticity of the romance between Penn and Ella: the author really captures the depth and beauty of young love. A special mention about the cover must be included in this review: it is obviously gorgeous, but it represents exactly what this series is all about. TARNISHED is, in my opinion, the best suspense book of the year! Do yourself a favour and read this amazing series!
SUMMARY
Freedom comes at a cost...
Ella was genetically engineered to be the perfect pet-graceful, demure...and kept. In a daring move, she escaped her captivity and took refuge in Canada. But while she can think and act as she pleases, the life of a liberated pet is just as confining as the Congressman's gilded cage. Her escape triggered a backlash, and now no one's safe, least of all the other pets. But she's trapped, unable to get back to Penn-the boy she loves-or help the girls who need her.
Back in the United States, pets are turning up dead. With help from a very unexpected source, Ella slips deep into the dangerous black market, posing as a tarnished pet available to buy or sell. If she's lucky, she'll be able to rescue Penn and expose the truth about the breeding program. If she fails, Ella will pay not only with her life, but the lives of everyone she's tried to save...
---
What do you think about this review?
Comments
No comments posted.

Registered users may leave comments.
Log in or register now!