"The man who painted Henry VIII portrait has disappeared and an innocent man has been arrested."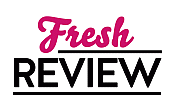 Reviewed by Shellie Surles
Posted December 7, 2015

Hans Holbein the famed artist has disappeared and an innocent man has been arrested for it. Thomas Treviot feels he must help his friend and find Holbein. Holbein has a design he was supposed to deliver, and Trevoit has a deadline. As Trevoit's search begins he is drawn deeper and deeper into the political and religious turmoil of the times. His search for the truth could cost him much more than a missed deadline.
THE TRAITOR'S MARK is historical fiction based on the true disappearance of Hans Holbein. It's a trip back to the days when a comment to the wrong person could get a person ruined or worse, killed. A man or woman never wanted to fall out of the King's grace, and Treviot has tried his hardest to stay out of the King's view.
It is always fascinating to read history from the first person point of view and written by an author who can help you travel back to that time and make make you feel the history. D.K. Wilson does a good job of taking you to the time of the Tudors, and you will enjoy reading THE TRAITOR'S MARK.
SUMMARY
Based on the true story of the unsolved disappearance of Hans Holbein—famed portrait-painter of Henry VIII—this atmospheric historical novel plunges into an underworld of Tudor politics and intrigue.
The Real Crime: Hans Holbein, King Henry VIII's portrait painter, died in the autumn of 1543. A century later a chronicler reported that the artist had succumbed to plague, yet there is no contemporary evidence to support this. Suspicions have been raised over the centuries, but the mystery of what actually happened remains unsolved to this day.
Our Story: Young London goldsmith Thomas Treviot is awaiting a design for a very important jewelry commission from Hans Holbein. When the design fails to turn up, Thomas sends a servant to track Holbein down, only to discover that the painter has disappeared. In his hunt for Holbein and the lost design, Thomas is led into a morass of dangerous political intrigue, Spanish spies and courtiers that is more treacherous than he could ever have anticipated . . .
Excerpt
He sent one of his colleagues in search of water and, when a bucket arrived, he gently washed down the skin around the hole in my body. 'What we have to do,' he said, 'is close this up as much as we can, then bind it as tight as you can bear.'

'You seem very expert.'

I've watched many field surgeons at work.'

'Is it very bad? Am I likely to …'

'Die? That you'll have to ask a priest.'

Strong fingers pinched the edge of the wound. Fresh padding was applied.

'Hold that while I bind it,' my 'doctor' ordered. He wound long strips of cloth round my stomach so firmly that I could take only shallow breaths.

'I suppose Black Harry and his companions will get clean away,' I muttered disconsolately.

'I don't fancy their chances in the dark – not in all this mud and marsh.' He helped me into a clean shirt.

'Pray God you're right,' I said. 'If that murderous hell- hound slips through our fingers after all we've been through … Our men must be feeling very dejected.'

'I've seen troops with better morale. No one likes losing friends in battle but when you can't see the point of the battle … When you're just obeying orders because they're orders …'

'I'm afraid I've led you all into a real mess and we've nothing to show for it.'

'No one blames you, Master Treviot. Most of us know you were caught up in this against your will. Please God, you'll live to laugh at this fiasco. Right, that's patched you up. Keep as still as you can. Don't waste whatever strength you've got. You'll need it when we get ashore – if we get ashore.' With those comforting words he departed.

The next few hours seemed like days. I had nothing to do but try to keep my mind off the pain. I thought back over the events of the last two months. Should I have done anything different? Every single event had been like a link in a chain pulling me inevitably towards the situation in which I found myself now. Could I have broken any of those links or was I the victim of inexorable fate. Strange that a respected London merchant should end his days on a foreign ship wallowing through turgid waters of the east coast of England. I thought of my prim brothers of the Worshipful Goldsmiths' Company. My unconventional passing would make a fine topic of conversation in our hall on Foster Lane. I imagined the solemn, nodding heads and the wiseacres who would claim they had always known young Treviot would come to a bad end. I laughed. That was a mistake. I yelped loudly as arrows of pain pierced my torso.
---
What do you think about this review?
Comments
No comments posted.

Registered users may leave comments.
Log in or register now!