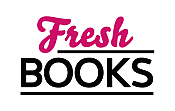 Great new reads in September
"A mesmerising foray into existential concerns while looking into a murder"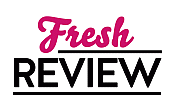 Reviewed by Monique Daoust
Posted November 24, 2015

Linda Wallheim and her Bishop husband, Kurt, are attending a bishopric dinner with two other couples. They were having a discussion about the place of women in Mormon society when Carl Ashby suddenly lashes out at his wife Emma. The Ashbys had been running late for the dinner, Linda had phoned Emma and heard part of a heated argument. A few days later, a distraught Emma phones Linda saying her husband is late coming home from a church meeting. However there was no church meeting, so Kurt and Linda go to the church where they do indeed find Carl, murdered. The autopsy revealed that Carl was transgender; he was born a woman. And even though that shocking piece of news is known to only a few, the little city of Draper, Utah will rock the lives of many of its citizens.
I was anxiously awaiting the second instalment of this series, and I think it's even better than book one, even though it is quite different in tone. HIS RIGHT HAND is more of a psychological character study than a straightforward mystery. Linda is not so much trying to find the murderer as to understand the situation and why someone would want to kill Carl. The fact that Carl was transgender, and that no one knew -- even his wife -- has Linda paying more attention to the people of her community, thus bringing forth reflections on what defines men and women, what makes them who they are, and where they belong in Mormon society.
HIS RIGHT HAND is a mesmerising look into the very fibre of Mormon life, and it is astonishing how Mette Ivie Harrison, through Linda Wallheim's eyes, paints an extraordinarily complex and utterly fascinating picture, all the while remaining perfectly objective. The mystery is totally engrossing as it indirectly touches everyone in the community simply because we are all sexual human beings. HIS RIGHT HAND had my entire attention the whole time I was reading; it was difficult to put down, and when I had to stop, I kept thinking about it. Much backstory about the Wallheims is provided, which is enthralling as well as illuminating, and tells us why Linda's perception differs regarding Carl's plight.
Mette Ivie Harrison's writing is spectacularly subdued, quietly eloquent, and besides crafting a captivating murder mystery, we get to know more about the whole Wallheim family, where a shocking situation happens as well. The author provides a surprisingly unbiased, richly detailed look at modern Mormon society from an insider's point of view. HIS RIGHT HAND is a magnificent, unforgettable book of profound philosophical depth, much humanity and understanding. Mette Ivie Harrison is an astutely perceptive, sensitive author, and I will be looking forward to her books with even more anticipation than before.
SUMMARY
In Draper, Utah, a tight-knit Mormon community is thrown into upheaval when their ward's second counselor—one of the bishop's right-hand men—is found dead in an elaborately staged murder on church property. Carl Ashby was known as a devout Mormon, a pillar of the community, and a loving husband and father. Who would want him dead?
Linda Wallheim, the wife of the ward's bishop, can't rest as long as the ward is suffering. She is particularly worried about Carl's grieving family. But the entire case is turned upside down by the autopsy report, which reveals Carl Ashby was biologically female. In the Mormon church, where gender is considered part of a person's soul, some people regard transgenderism as one of the worst possible transgressions of faith. Church officials seem to be more upset by Carl's gender than by his murder, and more concerned with hushing up the story than solving the crime.
Linda realizes that if the police are to catch the killer, they are going to need an ally on the inside—and she is the only one who can help. Carl was living a life of secrecy for twenty years. What else was he hiding—and can Linda ferret out the key to his death before the rumors tear her community apart?
---
What do you think about this review?
Comments
No comments posted.

Registered users may leave comments.
Log in or register now!