"Multifaceted and intensely realistic young adult story"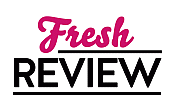 Reviewed by Debbie Wiley
Posted November 20, 2015

Her name is Exquisite, a name given to her by her boyfriend/pimp, Luis. Unfortunately, her world with Luis has been shattered and Exquisite finds herself returning home, back to the world where she's Anna Rodriguez, a 17-year-old former prostitute and runaway. Anna no longer knows how to fit in with her old world despite her parents' expectations that she'll suddenly be "normal" again. One young man, Jackson, dares to befriend Anna, but will all that be crushed when someone starts leaving her notes saying they know who Anna really is?
NAKED is not an easy read by any means, but it is one that delves into social issues often ignored, or swept under the rug. Stacey Trombley introduces us to Anna at the crucial moment when she is leaving behind her life as a teenage prostitute and trying to assimilate back into the world she fled three years prior. Anna is prickly, snarky, and sometimes downright unlikable - and yet my heart melts remembering when she looks at the guard dog, Czar, and sees beyond the growling exterior. Stacey Trombley does a marvelous job at showing us that what we see on the exterior doesn't always give us the full picture.
Relationships are a key part of NAKED. We see Anna's fractured relationship with her parents initially as Stacey Trombley helps us to understand why Anna would choose the streets and Luis over the security of her childhood home. I personally love Sarah, the woman who helps reunite Anna with her family and who doesn't forget her, particularly when things start to intensify. However, it is Anna's own ambivalence about Luis and her own identity that really makes NAKED so powerful.
From the high school rumors to the darker experiences Anna has faced on the streets, Stacey Trombley shows us a young woman struggling to both find and understand her own identity. NAKED is a complex, multifaceted story that is sure to generate a lot of discussion as Stacey Trombley doesn't shy away from difficult subjects. If you like your stories intensely realistic, then don't miss out on Stacey Trombley's fantastic young adult tale.
Learn more about Naked
SUMMARY
When tough teenager Anna ran away to New York, she never knew how bad things would get. After surviving as a prostitute, a terrifying incident leaves her damaged inside and out, and she returns home to the parents she was sure wouldn't want her anymore.
Now she has a chance to be normal again. Back in school, she meets a boy who seems too good to be true. Cute, kind, trusting. But what will he do when he finds out the truth about her past? And when a dark figure from New York comes looking for Anna, she realizes she must face her secrets…before they destroy her.
---
What do you think about this review?
Comments
No comments posted.

Registered users may leave comments.
Log in or register now!