"Not your average haunted house"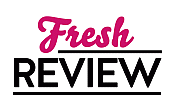 Reviewed by Samantha Randolph
Posted November 20, 2015

Young Adult Suspense | Young Adult | Horror
After moving back to her hometown after 6 years, Delilah didn't expect to feel just as strongly, if not more, about her childhood crush, Gavin. Something about him draws Delilah completely in, and vice versa. As the two discover how well matched they are, Delilah discovers that the strange house Gavin lives in is more than a little spooky, maybe even deadly.
Having love Christina Lauren's previous YA, SUBLIME, I was excited for THE HOUSE. This novel completely lived up to my love for their other YA book. The chilling atmosphere of the story combined with the lush, sexy romance pulls you so far into the story that you feel like you're in House as well. The writing is absolutely beautiful in a dark, edgy fashion, and I am loving Lauren's penchant for stories that are a little weird and strange, in the best way.
Though the romance happens quickly, the chemistry is undeniable with Delilah and Gavin. Readers who steer clear from insta-love (as I sometimes do) shouldn't be worried. While their connection is fast, the two openly discuss how they still have much to learn about the other, and they spend a great portion of the book doing just that, along with having seriously scorch-worthy kisses. I can't imagine not rooting for them the whole way through.
The House itself, referred to as House, is creepy and exciting. I love the twists around it and how much personality House has. However, though there is an explanation for why the house is 'haunted,' I wish there was more information on why the house loves Gavin so much.
I had a hunch after I finished SUBLIME that I would want to grab every YA book Christina Lauren writes, and THE HOUSE sealed the deal completely. The combination of the unique atmosphere and the somewhat reckless but always powerful romance make THE HOUSE a book I will always want in my own, not haunted (hopefully), home.
SUMMARY
Delilah and Gavinís new love is threatened by a force uncomfortably close to home in this haunting novel from New York Times bestselling duo Christina Lauren, authors of Beautiful Bastard.

His shirt is black, jeans are black, and shaggy black hair falls into his eyes. And when Gavin looks up at Delilah, the dark eyes shadowed with bluish circles seem to flicker to life.

He lives in that house, the one at the edge of town. Spooky and maybe haunted. Something worse than haunted. And Gavin is trapped by its secrets.

Delilah and Gavin canít resist each other. But staying together will exact a price beyond their imagining.
---
What do you think about this review?
Comments
No comments posted.

Registered users may leave comments.
Log in or register now!