"Gena Showalter has another hit on her hands!"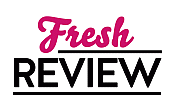 Reviewed by Annie Tegelan
Posted November 16, 2015

Romance Erotica Sensual | Romance Contemporary
THE HARDER YOU FALL is book three in the Original Heartbreakers series by Gena Showalter. Coming back to Strawberry Valley, Oklahoma is always a treat but it's especially fun when you have a hero and heroine who absolutely despise each other but also cannot deny the chemistry they have whenever they are together.
Lincoln West and Jessie Kay Dillon have this combustible energy that is evident from the very first page. As much as they like to nag and insult each other, beneath that is a thread of electricity that threatens to ignite into a full- blown inferno. I've always known that Showalter possessed the ability to create fun and flirty romances, but I think she really displays it with this book. Both Jessie Kay and West have such great big personalities and flaws and instead of hiding those imperfections and not- so-glamorous pasts, she puts it on the table and makes her characters deal with what's in front of them. In turn, this just makes her characters all the more compelling and stronger by the end of THE HARDER YOU FALL.
I enjoyed the flirty banter and Showalter's style of heroines. They are always so fun and entertaining despite all the problems that they may be experiencing. It's something that you can take away from the book and impose on your own life -- that constant upbeat and hopeful outlook on life -- because if these characters can find happiness after what they been through, you can too. So I applaud Showalter for adding that inspirational touch to her novels.
Gena Showalter has another hit on her hands. THE HARDER YOU FALL is a great addition to the Original Heartbreakers series. Fans of Jill Shalvis will surely find this series fun and charming.
SUMMARY
From New York Times bestselling author Gena Showalter comes another scorching Original Heartbreakers tale featuring an aloof bad boy and the rowdy Southern belle who rocks his world…
Millionaire video-game creator Lincoln West has a dark and tragic past. The sought-after bachelor lives by a rigid schedule and a single rule—one relationship per year, lasting no more than two months. No exceptions. When he gave up the big city for a small town, he hoped to escape the worst of his memories—until a brash beauty dredges up long-buried emotions.
A reformed party girl, Jessie Kay Dillon is determined to walk the straight and narrow. But her love-hate sizzle with West is just too irresistible. They can't be near each other without tearing off their clothes, but the last thing she needs is to be his next two-month dump. Will she become the one exception? Because as any former girl-gone-wild knows: rules are made to be broken.
---
What do you think about this review?
Comments
No comments posted.

Registered users may leave comments.
Log in or register now!