"Love is a strong emotion"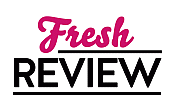 Reviewed by Gabrielle Lee
Posted October 27, 2015

Alexandra Ivy's name may be what grabbed my attention to this book, but all four of these authors made ON THE HUNT a wonderful read. Each brings us a riveting story full of great characters and emotions. I enjoy short stories, but they must pull me in and the characters must have depth. I can happily say that these four authors did a great job doing just that.
ON THE HUNT by Alexandra Ivy gives us Mika and Bailey's story. He is a Sentinel and she is a healer. Long ago, Bailey thought she lost Mika but now he is back and may be her only hope. Can the two find a way to save everything while saving themselves? I really liked Bailey. She is a great woman and a good match for Mika.
PHANTOM EMBRACE by Dianne Duvall is a romantic story. Yuri and Cat have a lot to say in this story. Emotions are strong and you may need a tissue with this one. Love is hard to find and even harder to let go. They are from two different worlds, but they make it the best that they can. Their friendship soon develops into more and the two must deal with the hand that they are dealt. This is an emotional story.
SCORPION RISING by Rebecca Zanetti gives us another great couple in Deacon and Nora. Circumstances have brought the two back together, but can they find a way to work together as Nora works to find a cure? Is their love worth giving Deacon a second chance? Deacon is one alpha male and Nora is a strong woman; together they make a great couple. This has an interesting story that weaves around their romance.
STAKE OUT by Hannah Jane takes us into the fashion world with this story. Nina has a big problem when a model is turned into a vampire. She needs help and Vlad and Pike are there to do just that. Can they stop the vampires and figure it all out before it is too late? This story is light, humorous, and makes for a nice read.
I enjoyed my time in each of these worlds. Some had me crying while others made me smile. Love is a strong emotion and many will do anything to keep it. I loved watching the relationships take shape and seeing the couples fight for their happy ever afters.
Each of these stories are wonderful reads that kept me engaged all the way to the end. I cannot wait to see what more is to come in these worlds.
SUMMARY
Four of today's most intriguing paranormal authors entice readers deep into the shadows, where vampires, immortals, and other supernatural creatures heat up the night...
ON THE HUNT by Alexandra Ivy
Mika Tanner has loved Bailey Morrell, a beautiful Healer, since childhood. But his duty as a Sentinel, a supernatural guardian of an ancient race, clashed with her rebellious spirit. Now a dangerous new anarchist group not only threatens life as they know it—but any chance of their being together again...
SCORPIUS RISING by Rebecca Zanetti
With a deadly disease spreading like wildfire across the country, microbiologist Nora Medina needs to focus all her energy on stopping the pandemic. Playing with dynamite—in the form of her way-too-hot ex —is the last thing she should be doing. ​But forced to work with Deacan McDougall against unexpected enemies with the seconds ticking by, she knows the explosion is coming...
PHANTOM EMBRACE by Dianne Duvall
Immortal Yuri Sokolov was born with the ability to see spirits, yet he's never seen one as lovely as Cat Seddon, the woman who haunts his home and his dreams. But amid their star-crossed love, a new danger may have Yuri facing a different kind of eternity.
STAKE OUT by Hannah Jayne Vampire fashion designer Nina LaShay has a lot on her plate—just two days until fashion week and the model who was flirting with her photographer boyfriend is now a corpse in her studio. But when dead turns into undead and dangerous, Nina must find out who's responsible…before the beautiful baby vamp takes too many bites out of the Big Apple.
---
What do you think about this review?
Comments
No comments posted.

Registered users may leave comments.
Log in or register now!