"Captivating tale...a pivotal connection transforming the lives of humans and animals!"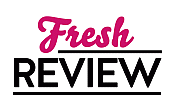 Reviewed by Audrey Lawrence
Posted October 21, 2015

From an intro college class to a female wolf's cave near a small stream over thirty thousand years ago, bestselling writer W. Bruce Cameron takes us on an epic and evocative journey back to the brutal and harsh reality of life over 30,000 years ago in Paleolithic times.
Weather conditions and streams of ice are forcing small bands of humans in closer and changing contact with each other. Some friendly and willing to trading and others fiercely hostile. Like viewing patches of light in the swirling mists of time, we catch glimpses of being into different reality experiences. From the eyes of a mother wolf, we see and smell what is happening around us. Then, perspectives change and Silex the hunter of the Wolf people, the Wolfen, lets us feel his deep resolve as he fearfully, yet courageously seeks out a wolf to pay tribute for his tribe.
As a master storyteller, Cameron brilliantly sets a stage that provides a panorama, yet intimate look at a time when early human life came perilously close to potential extinction. Cameron successfully weaves together three main storylines from Silex, the wolves, to the intelligent and beautiful Calli of the Kindred and her quest for love and motherhood. Initially, I found some parts of the initial story confusing but once immersed in THE DOG MASTER, I was totally captivated.
The settings in THE DOG MASTER are so vividly described and the story is filled with such realistic characters and strong human emotion that at times it is hard to believe this is a novel. While fiction, I really felt that Cameron has spun a very credible possibility that makes intuitive sense in showing how the bonding between human and wolf served to move both the characters as well as humankind to a totally new level, especially given the very often hostile and dangerous existence of the times. THE DOG MASTER is not a perfect book, but it will definitely hold your attention.
To tell you any more about THE DOG MASTER would be unfair to your reading experience. If you are a previous fan of Cameron's A DOG PURPOSE, or enjoy books about dogs, THE DOG MASTER will be a true delight. If you like historical fiction or have not read any of Cameron's books before you are sure to savour a unique experience that will resonate in your mind for some time. There is a great ending to THE DOG MASTER, yet I do hope as a reader there may be a follow-up book!
SUMMARY
Set against the most dramatic time in our species' history, The Dog Master tells the story of one tribe's struggle for survival and one extraordinary man's bond with a wolf-a friendship that changed mankind forever.
Thirty thousand years ago, ice was storming the planet. Among the species forced out of the trees and onto the steppes by the advancing cold was modern man, who was both predator and prey.
No stranger to the experiences that make us human-a mother's love and a father's betrayal, tribal war and increasing famine, political intrigue and forbidden love, joy and hope and devastating loss-our ancestors competed for scant resources in a brutal landscape.
Mankind stood on the cold brink of extinction...but they had a unique advantage over other species, a new technology-domesticated wolves.
Only a set of extraordinary circumstances could have transformed one of these fierce creatures into a hunting companion, a bodyguard, a solider, and a friend. The Dog Master by W. Bruce Cameron is an evocative glimpse of prehistory, an emotional coming of age saga, a thrilling tale of survival against all odds, and the exciting, imaginative story of the first dog.
---
What do you think about this review?
Comments
No comments posted.

Registered users may leave comments.
Log in or register now!