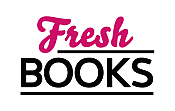 Summer Reads are HOT in July!
"Brilliant portrayal of a world filled with zombies"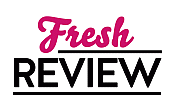 Reviewed by Debbie Wiley
Posted October 21, 2015

Horror | Young Adult Paranormal | Young Adult Romance
Catastrophic events have destroyed the world as we know it, leaving behind survivors who search desperately for the basics they need to survive. A young girl, Nora, and her brother, Addis, are abandoned by their parents and sift through the remnants of Seattle hoping to find food. Julie and her parents travel along the roads hunting for a settlement or safe place where they can make a new life. Meanwhile, a dead man finds himself walking, struggling to remember who he is and why he exists.
THE NEW HUNGER is the prequel to the Warm Bodies series. Isaac Marion definitely whets the reader's appetite for more as THE NEW HUNGER hints at the uniqueness of Marion's zombies. THE NEW HUNGER alternates viewpoints, giving us insight into the evolution of the characters we already know and love from WARM BODIES.
Isaac Marion does a great job at developing his characters. I absolutely love Addis and his determination to do the right and moral thing, even when it seems difficult. I only wish there were more pages so we could see the characters' lives before the zombies started rising.
THE NEW HUNGER isn't a warm and fuzzy romance with zombies. Instead, it's graphic, brutal, and sometimes downright disturbing as our characters have to learn to cope in a world where being dead isn't the worst thing that can happen to you. Isaac Marion does a brilliant job at portraying this desolate world while still showing us the glimmer of human emotions that lurk, even in the darkest of times. If you like your zombies just a tad bit different, don't hesitate to give THE NEW HUNGER a try as it's a pleasant surprise!
SUMMARY
The must-read prequel to the "strange and unexpected" (Audrey Niffenegger) and "highly original" (Seattle Times) zombie love story Warm Bodies—the New York Times bestseller and inspiration for the hit film—from the critically acclaimed author whose clever debut turned the classic horror story on its head.

The end of the world didn't happen overnight.

After years of societal breakdowns, wars and quakes and rising tides, humanity was already near the edge. Then came a final blow no one could have expected: all the world's corpses rising up to make more.

Born into this bleak and bloody landscape, twelve-year-old Julie struggles to hold on to hope as she and her parents drive across the wastelands of America, a nightmarish road trip in search of a new home.

Hungry, lost, and scared, sixteen-year-old Nora finds herself her brother's sole guardian after her parents abandon them in the not-quite-empty ruins of Seattle.

And in the darkness of a forest, a dead man opens his eyes. Who is he? What is he? With no clues beyond a red tie and the letter "R," he must unravel the grim mystery of his existence—right after he learns how to think, how to walk, and how to satisfy the monster howling in his belly. The New Hunger is a glimpse of the past and a path to an astonishing future…
---
What do you think about this review?
Comments
No comments posted.

Registered users may leave comments.
Log in or register now!