"Emotionally intense conclusion to the trilogy"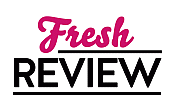 Reviewed by Debbie Wiley
Posted October 20, 2015

Della Tsang's father stands accused of murder and Della is willing to do anything to clear his name, including breaking more than a few rules. Meanwhile, Della is still adjusting to her life as a Reborn vampire and the subsequent bond with the untrustworthy but oh-so-sexy Chase Tallman. Will Della and the FRU (Fallen Research Unit) solve the twenty year old murder in time to free Della's father? Danger lurks around every corner as Della rushes headlong into the case, hoping to clear her father despite his apparent dislike for her.
C.C. Hunter concludes her phenomenal Shadow Falls: After Dark series in spectacular fashion with UNSPOKEN. I highly suggest reading UNSPOKEN in the context of the series due to the ongoing story arcs. Besides, C.C. Hunter has crafted such incredible characters along with a stunningly good plot that you'll want to cherish every moment you have with Della, Chase, Miranda, Steve, and all the rest of the wonderful characters.
UNSPOKEN is without a doubt my favorite book in the trilogy. We've already seen how heartbreaking Della's home life is, but UNSPOKEN kicks the emotional intensity up a notch. C.C. Hunter definitely knows how to put her characters (and readers!) through the emotional wringer as we are drawn into the drama of a family in deep crisis. I laughed, I cried, I raged in anger (particularly at Della's father), and yes, I loved each and every second as C.C. Hunter never fails to deliver readers one awesomely good but oh-so-gut-wrenching of a read!
C.C. Hunter packs one heck of a powerful punch with the conclusion of the Shadow Falls: After Dark trilogy! UNSPOKEN has it all, from vampires and ghostly specters, to family drama and gangs. C.C. Hunter takes readers on an emotional ride and oh, how I wish the ride would never end! If you love vampires and intense young adult thrillers, then look no further than UNSPOKEN and the Shadow Falls: After Dark trilogy.
Learn more about Unspoken
SUMMARY
Unspoken truths will be revealed-and they will change everything--in this dazzling final chapter of the Shadow Falls: After Dark trilogy!
Della Tsang is facing the toughest fight of her life-and the most personal. In her new role as an elite paranormal investigator, she's assigned a twenty year old murder case...and the accused killer is none other than her own father.
Making matters worse, since she was reborn, she's been bound to the mysterious and infuriatingly gorgeous Chase Tallman-a vampire with his own hidden agenda. Della still feels betrayed by all the secrets he's kept from her, but she'll need his help to find out the truth about her father. But what about Steve, the hunky shape-shifter who she can't seem to forget?
The quest for answers will lead them into the darkest, ugliest supernatural gangs in town... and into the scariest reaches of their hearts.
---
What do you think about this review?
Comments
No comments posted.

Registered users may leave comments.
Log in or register now!