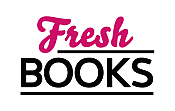 Great new reads in September
"The further adventures of Russel - in Hollywood!"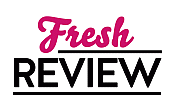 Reviewed by Clare O'Beara
Posted October 16, 2015

The readers who've been following Brent Hartinger's sandy- haired hero of the Russel Middlebrook series since high school now try out the Hollywood lifestyle with him. Russel's mid-twenties, and he and his handsome boyfriend Kevin decide if they're ever going to try being screen writers, it should be now. BAREFOOT IN THE CITY OF BROKEN DREAMS sounds like a dispiriting title. But maybe Russel's just barefoot because of the heat.
LA is more gay-friendly than Seattle, though even the northerly city has modernised its views. However, the lads are doing the same work for half the money. Russel sees a sprawling, smoggy city, with appalling traffic, then he finds the Walk of Fame, the Chinese Theatre, and of course they get lost. But it's romantic, fun, and full of possibilities. Russel's trademark voice, full of youth, enthusiasm and uncertainty, comes out again, bridging the gap between the earlier books and this stage of maturity.
Russel's friend Otto lives here, and he's played a lot of zombies. He gives Russel advice on how to fit in, including buying expensive leather shoes as everyone dresses casually except for the shoes. He also says that everyone overstates their career achievements and nobody expects writers to be able to hold a conversation. Able-bodied actors are still cast in the roles of disabled people. Maybe life will be more complicated than Russel realised.
Making movies about gay people used to be a very hard sell, but at this time, Russel's script gets attention. We feel the lad's self-doubts all over again. Can this elderly producer really believe it's good? Is there some other pitfall Russel doesn't know about? After all, he's hardly here a week. Everything seems to be going swimmingly. Unlike training as a doctor or lawyer, most would-be Hollywood types never make it in their chosen careers. There's just too much competition, too few people willing to take chances on unknowns. This New Adult-feel novel is partly based on the author Brent Hartinger's own experiences. His earliest Russel book, THE GEOGRAPHY CLUB, has been filmed and produced as a stage play.
If you want a guide to finding your feet in Tinsel Town, and finding what desperation lies under the gloss, Brent Hartinger smartly encapsulates the experience and reveals more of the trials of the gay lifestyle as well. BAREFOOT IN THE CITY OF BROKEN DREAMS is an entertaining read about the making of entertainment and should be read by all those who consume the product.
SUMMARY
ďThere was no way moving to Los Angeles was going to make me give up my soul. After all, Iíd already seen all the movies about Hollywood. I knew how things worked.Ē

Twenty-four year-old Russel Middebrook and his boyfriend have moved to Los Angeles so Russel can try to make it as a screenwriter.

Almost right away, in a forgotten old house off of Sunset Boulevard, Russel meets Isaac Brander, a once-famous film producer who is convinced he can turn Russelís screenplay into a movie.

Russel knows that success canít possibly come this easy. After all, most of Russelís Los Angeles friends are so desperate to make it that itís downright scary. His ex-boyfriend, Otto, is trying everything to become an actor, and Daniel, the sexy neighbor, doesnít even need a casting couch to get naked.

So whatís the catch with Mr. Brander? Could it be that movies about Hollywood donít tell the whole truth? But what does that mean for Russelís soul?

Barefoot in the City of Broken Dreams, a companion book to Brent Hartingerís The Thing I Didnít Know I Didnít Know, is a fast-paced, funny story about the price of fame in Hollywood: the hilarious lengths people will go to achieve it, and the touching secret to survival when things donít work out exactly as planned.
---
What do you think about this review?
Comments
No comments posted.

Registered users may leave comments.
Log in or register now!