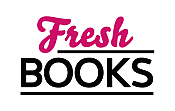 Great new reads in September
"The most amazing and character-filled birds of all"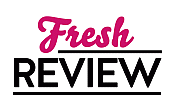 Reviewed by Clare O'Beara
Posted October 9, 2015

Non-Fiction Pet-Lover | Non-Fiction
While I've read many bird books I hadn't previously seen one specifically about OWLS: OUR MOST ENCHANTING BIRD. The whimsical portraits and awesome list of abilities mix well to create a sumptuous account in this illustrated book by artist Matt Sewell. So, what makes owls so special?
Matt says he likes owls because they are easy to draw. They are also, of course, night hunters, silent in flight, strong predators of vermin, with shrill or blood-curdling cries. They have reputations as witches' familiars, foretelling of ill fate, and wizardly post deliverers. Matt tells us first about the forest owls, such as the large white-faced Barn Owl, but he makes it clear that his admiration partly stems from this bird species' ability to adapt to environments including deserts, tundra and rainforests.
The Little Owl was the companion of the Greek goddess Athena. This is how the owl acquired the supposed virtue of wisdom. Matt acknowledges that parrots and crows are much smarter. There is still debate over whether the Long-Eared Owl from Eurasia is the close cousin of the Striped Owl, which has similar long ears but lives in South America. Probably genetic testing will tell us whether the two developed long ears independently. Meanwhile we can enjoy the quirky pictures of them and make up our own minds. Each bird is portrayed with character, from haughtiness to scruffiness, and this makes it easier to distinguish them.
Some of these birds are endangered - Matt makes the wry observation that if the Jamaican Owl was as popular as reggae it wouldn't be on the endangered species list. Deforestation and mining are destroying the habitat of the Giant Scops Owl in the Philippines. Other exotic owls in far-flung locations wear a mane, a pair of spectacles, bushy eyebrows, a bandito mask, fiery streaks, fluffy boots, snow-coloured plumage or black and white garb. We learn that there is a Brown Fish Owl which hunts fish for a living, while Central American birds eat cicadas.
The language itself is pictorial in this entertaining book, with one owl the all-seeing head of the totem pole while others are praised for their soundless hunting or perfect camouflage. Whether you're looking at the Elf Owl inhabiting saguaro cactus for lack of trees, or the mighty Eagle Owl, you can't help enjoying every colourful page of OWLS by Matt Sewell. I love this book, I love the art and the birds and the text. We learn fascinating condensed facts - including that the Omani Owl has only just been discovered by science. Well done to the artist and author, who is clearly a bird lover, and I expect anyone young and old who likes birds would be overjoyed to find OWLS: OUR MOST ENCHANTING BIRD in their Christmas stocking.
SUMMARY
In this beautiful follow-up to OUR GARDEN BIRDS, OUR SONGBIRDS and OUR WOODLAND BIRDS, street artist Matt Sewell captures the world's most evocative bird: the owl.
In his much-loved pop-art watercolours and accompanied with his whimsical descriptions, Matt Sewell expresses the individual characters of owls as never before. From tiny Elf Owls to huge Eagle Owls, from the mysterious creatures of the night to an impossibly fluffy baby owl, they are undoubtedly one of the world's most intriguing feathered friends. These wise, magical birds are otherworldly in their striking colours and stature, and it's not just birdwatchers who are obsessed. With 50 hand-selected, hand-painted owls, this is a delightful gift which appeals to owl lovers, bird- watching enthusiasts, children, adults and art and design fans alike.
---
What do you think about this review?
Comments
No comments posted.

Registered users may leave comments.
Log in or register now!