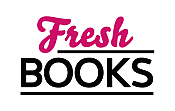 Great new reads in September
"In this peaceful neighborhood, sinister things begin to happen."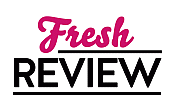 Reviewed by Patricia (Pat) Pascale
Posted October 7, 2015

Chloe lives on Price Lane, Westport, which is on the East coast of Australia. Usually a quiet, settled neighborhood, it is very busy today. There is a moving truck next door and one across the street, where 70-year-old neighbor Betty asks Chloe a favor. Betty is moving to a retirement home and cannot take her dog with her. Could Chloe take her dog, Theo, to the animal shelter and turn him over to a lady there named Lucy? Sure, she could do that, or could she?
Theo is adorable. Ten inches tall, white with brown spots and brown eyes as big as saucers. When he looks into the mirror, he sees The Rock. Did I mention he was adorable? As Chloe sat parked with him in her car outside the animal shelter, she looks at the prison-like entrance gates. The barking of so many dogs has Chloe in tears. With tears now pouring down her cheeks, Chloe tells Theo, "I can't do it. Let's go home, Theo." Not certain, she thinks she sees him smile. Driving home, Chloe reflects, "I don't think Lucy will give a second thought to my not bringing Theo to her."
Back home, Theo settles in nicely. Getting ready for bed, Theo is curled up on her pillow. About to close her blinds, she notices a man on the walkway staring at Betty's house. The man disappears into the house next door and they retire for the night.
Isaac, teddy bearish, sweet, gay and her BFF, visits and all he can talk about is the hunk who moved across the road. They peek through the blinds and there he is. Tight jeans and T-shirt cling to his perfect body. Tall and very handsome, they are both drooling as they stare at Brody Foster. The next day she misjudges the parking space in front of her house and backs into a shiny sports car. What a way to meet Super Stud!
Suddenly in this peaceful neighborhood, sinister things begin to happen. Her house is broken into by a masked attacker who seems familiar. Someone attempts to snatch Theo. Murders. Chloe is almost hit by a car. Locked in a frozen food truck, fearing for her life, she realizes Theo is prominent in the happenings. He holds the key, but what is it? KILLER UNLEASHED is an exciting who-done-it with a little romance on the side. You will fall in love with this sweet dog, cheer for Chloe, and have a crush on Brody. I recommend this feel-good mystery novel, and thank Beth Prentice for a delightful read.
SUMMARY
Meet Chloe: she has a house, a best friend, and absolutely no idea how to say "no." So when her elderly neighbor asks her to surrender a little dog named Theo to the animal shelter, of course Chloe agrees.
And when Theo pulls out his big puppy dog eyes, Chloe reluctantly gains a dog. And thatís when the trouble starts.
An attempted dog snatching, a break in, a masked attacker, and a hit and run all add up to big problems. Everybody seems to be looking for something. If only Chloe knew what that something was. And with a sexy new neighbor named Brody, a creepy new neighbor named Rick, and her ex-boyfriend Jack snooping around, the men in Chloe's life seem to be multiplying.
With the help of her new neighbor, Chloe may just be able to figure out what key Theo holds to the whole mess...if she can keep them both alive!
---
What do you think about this review?
Comments
No comments posted.

Registered users may leave comments.
Log in or register now!