"You will never look at Alice in Wonderland the same after reading this."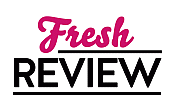 Reviewed by Annetta Sweetko
Posted September 30, 2015

DOWN THE RABBIT HOLE is a five author anthology that will have you looking at ALICE IN WONDERLAND differently in the future. A short synopsis and review is all the room available for the separate stories but is really inadequate in telling readers how very good this group of stories really are.
WONDERMENT IN DEATH by J.D. Robb takes Lt. Eve Dallas into what should be a simple murder/suicide but in this case it involves friends of Dr. Louise Dimatto and Charles Monroe's who doesn't believe it. So trusting her friends' instincts, Eve starts an investigation that threatens to send them all DOWN THE RABBIT HOLE.
As always, anything from J.D. Robb is fantastic. This one is filled with humor from her partner, husband and bullpen, a good hit of romance and a very good bit of sleuthing to ferret out the bad guys.
ALICE AND THE EARL IN WONDERLAND by Mary Blayney takes us from the past and into the future to help a couple believe in love. Her parents caused a horrible scandal so Alice Kemp believes she will only embarrass Weston as he struggles with his inheritance. It isn't until they are propelled from London of 1806 to London of 2006 that they see a truly shocking world. Can they go back and be strong enough to withstand the old propriety and be happy?
This is a time travel and if you look at the world from their point of view it has to be a monstrous shock to their sensibilities. Cute story that gives the couple a HEA that they deserved.
ILOVE by Elaine Fox gives us Macy who has had enough of her boyfriend constantly texting while with her and she decides to end it. But she really doesn't mean it and can't understand why he doesn't call her back. Then this icon keeps appearing on her phone called "iLove." As she and a friend play with it, she realizes what she had was really good and she missed him.
This was an interesting storyline. I totally understand Macy's feelings about Jeremy's cell phone addiction as it is something we see all the time. I did have a problem with poor Jeremy spending most of the story learning how horrible of a person he is - and he really wasn't. He just needed to look beyond himself. They did come around and get the HEA in a cute ,very public fashion that would make a great movie scene.
A TRUE HEART by Mary Kay McComas takes us into a costume shop and leads Elsie into a world that shows her life troubles one costume at a time.
This was my least favorite story. It was just too confusing as each time she tried on a costume there would be flashbacks, or sometimes conversations she had, and other times her friends talking about her. It is an interesting look at a woman working to accept and love herself after a bad relationship.
FALLEN by R. C. Ryan finds Bethany Campbell traveling to Scotland to broker a land sale, but while making her way to the castle she falls and is transported into the past - and into the life of Laird Colin. Despite the danger and intrigue, Bethany discovers a depth of love once thought impossible. Should she stay in the past?
I don't normally like the hitting the head and finding oneself in the past books but this one was equally fairy tale and time travel. The characters were interesting. The world she wakes in is filled with magical beings. I thought Bethany and Colin were both likeable, and I confess I love anything to do with Highlanders. Good story with an interesting ending.
SUMMARY
Some of your favorite†New York Times†bestselling authors present five all-new stories told through the looking glassóincluding a new Eve Dallas novella!

Youíre late for a very important date...
†
Enter a wonderland of mesmerizing tales. Itís a place thatís neither here nor there, where things are never quite as they seem. Inspired by Lewis Carrollís whimsical masterpiece, ranging from the impossible to the mad to the curiouser, these stories will have you absolutely off your head.
†
Donít be afraid to follow themÖ
---
What do you think about this review?
Comments
No comments posted.

Registered users may leave comments.
Log in or register now!