"Everybody Has A Secret"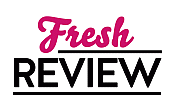 Reviewed by Susan Dyer
Posted September 25, 2015

Young Adult Contemporary | Young Adult
DREAM THINGS TRUE is a modern day ROMEO AND JULIET. Alma is an undocumented Mexican girl who has lived with her family in America since she was two-years-old. Evan is a rich Southern boy who wants for nothing. He is a soccer star at his high school and she is his landscaper's daughter. Alma wants to go to college but is afraid if she applies, her family will be sent back to Mexico. Evan's uncle is a senator who is firmly supporting a law against illegal immigrants. What could possibly go wrong, right? Evan is trying to teach everyone around him, including Alma, not to judge a book by its cover.
Being an undocumented girl is very hard for Alma. She is only trying to make her life better, but at what cost? Alma and her family live in constant fear and they are treated like common criminals and don't really have any rights, even though they just want a better life. Alma loses herself in her school work so she doesn't have to think about what could happen if they are caught in America. DREAM THINGS TRUE is a very realistic story that is going to break your heart one second and have you cheering for Alma and Evan the next. Their story is one that must be told and must be read.
DREAM THINGS TRUE is a real page turner and you can't help but caught up in the lives of Alma and Evan. Marie Marquardt does a fabulous job of bringing the horror of The United States Immigration policies to the reader. Will Evan be able to keep Alma's secret if she tells him? Will he go running to his powerful political family and get Alma's family sent back to Mexico? I finished DREAM THINGS TRUE with tears in my eyes and a huge lump in my throat. I'm looking forward to reading more by Marie Marquardt. While reading, I couldn't help but hope that Alma and her family would find their brighter future and better life.
SUMMARY
Evan and Alma have spent fifteen years living in the same town, connected in a dozen different ways but also living worlds apart -- until the day he jumps into her dad's truck and slams on the brakes.
The nephew of a senator, Evan seems to have it all - except a functional family. Alma has lived in Georgia since she was two, surrounded by a large (sometimes smothering) Mexican family. They both want out of this town. His one-way ticket is soccer; hers is academic success.
When they fall in love, they fall hard, trying to ignore their differences. Then Immigration and Customs Enforcement begins raids in their town, and Alma knows that she needs to share her secret. But how will she tell her country-club boyfriend that she and almost everyone she's close to are undocumented immigrants?
What follows is a beautiful, nuanced exploration of the complications of immigration, young love, defying one's family, and facing a tangled bureaucracy that threatens to completely upend two young lives. This page-turning debut asks tough questions, reminding us that love is more powerful than fear.
---
What do you think about this review?
Comments
No comments posted.

Registered users may leave comments.
Log in or register now!