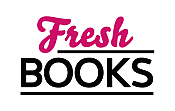 Curl up with a great March read!
"ABOUT A VAMPIRE is bloody fun!"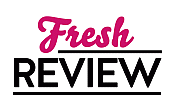 Reviewed by Monique Daoust
Posted September 14, 2015

Holly Bosley does not like her job at Sunnyside Cemetery. It's only temporary until she resumes her classes, but still, visions of zombies dance in her head every time she goes to her workplace at night. One evening, back at home from work, she notices she forgot important things at the office. So, she throws on a coat over her flannel pajamas with the pink bunnies and quickly drives to work. It's around midnight, only one employee should be there, but she hears two voices. Nothing prepared her for the gruesome spectacle she faces. Justin and Anders are the two men she heard, vampires actually, who had just captured and killed bad vampires, and are at Sunnyside to dispose of the ghastly remains. Holly understandably panics, grabbing a pair of scissors along the way. Justin runs after her. She stabs him, trips and falls on her scissors. Justin is nonplussed because he felt that Holly is his life mate, but she's dying and even though he doesn't know her, he turns her. Justin can deal with the unknown. If Holly is "The One," it'll work out in the end, only there's one huge and unforeseen problem: Holly is married!
Being a long-time fan of this series, I admit I found the premise for ABOUT A VAMPIRE intriguing, and I was wondering how the author would circumnavigate around certain essential details. In Lynsay Sands' vampire world, a life mate is the road to perfect happiness and lots of hot, sweaty, mind-blowing sex. There is only one life mate for every vampire, and the laws are strict: you cannot interfere with destiny. How Ms. Sands deals with the fact that Holly is married is brilliant!
ABOUT A VAMPIRE is a sweeter story than the other instalments in the Argeneau series, albeit with all the funny banter and superb characters we expect. Anyone new to the series will find all the necessary background to enjoy this fabulous story. Holly had surprisingly few difficulties adapting to being a vampire, but Justin had a terrible time at trying to woo a woman, which made for some very amusing scenes. And fear not faithful readers of the series, there is quite of bit of sexy stuff, just not how we are used to, and kudos to Lynsay Sands for finding new ways to keep us entertained and anxious for yet more Argeneau vampires. ABOUT A VAMPIRE is bloody fun!
SUMMARY
In New York Times bestselling author Lynsay Sands' new Argeneau novel, a vampire accustomed to seducing every woman he meets finds the one determined to resist him . . .
With immortal good looks and scorching charisma, Justin Bricker has yet to meet a woman he can't win over. His potential life mate should be no different. But instead of falling into his bed, Holly Bosley runs away and ends up mortally wounded. To save her, he has to turn her. And then Bricker learns the shocking truth: Holly's already married.
Holly wakes up with a bump on her head, a craving for blood, and a sexy stranger who insists they belong together. She needs Bricker's help to control her new abilities, even as she tries to resist his relentless seduction. Choosing between the world she knows and the eternity he offers is impossible. But Justin is fighting for his life mateómaybe even his lifeóand he'll break every rule to do it . . .
---
What do you think about this review?
Comments
No comments posted.

Registered users may leave comments.
Log in or register now!