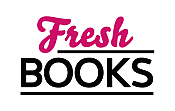 Great new reads in September
"An Emotional And Heartfelt Tale"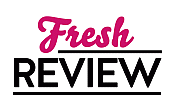 Reviewed by Susan Dyer
Posted September 10, 2015

HELLO, GOODBYE, AND EVERYTHING IN BETWEEN is the story of high school sweethearts Claire and Aidan. They are both leaving for college, on two different coasts, and they are trying to decide if they should stay together or break up. They spend the day before they are to leave talking and revisiting places that are important to their two-year relationship. They are saying goodbye to their hometown, their friends, and more importantly to each other. Claire is going to New Hampshire and Aidan is going to college in California.
Claire is a list maker, very practical, and who is known for always making the right decisions. Claire is almost positive that they should break up. She has a list of scenarios of how her life is going to go if they stay together. Claire is really throwing mixed signals throughout HELLO, GOODBYE, AND EVERYTHING IN BETWEEN. She wants Aidan to remember all the important things they have done together but at the same time she feels this is the end for them. She wants to start college with a clean slate.
Aidan thinks he and Claire could easily pull off a long-distance relationship. Their love feels so genuine as you are reading that you find your heart breaking for them as they try to figure out which way to go. With Aidan and Claire being such opposites, I was kind of surprised that they had lasted two years together. But they say opposites attract right? I found myself getting emotional while reading, waiting to see which way they were going to go and I love that. When an author can make me cry, I know I'm reading a heart-felt book and I'm going to recommend it to all my book buddies.
As much as I love Claire and Aidan, I was more invested in their friends, Scotty and Stella. Overall, HELLO, GOODBYE, AND EVERYTHING IN BETWEEN is a fun nostalgic ride, learning how Aidan and Claire fell in love. I have read Jennifer E. Smith books before, and just like the others this one is emotional and pulls on the readers heart strings. If you are in a reading slump, Jennifer E. Smith will always pull you out. Her writing and plots just flow so easily that you will be flipping the pages quickly.
SUMMARY
On the night before they leave for college, Clare and Aidan only have one thing left to do: figure out whether they should stay together or break up. Over the course of twelve hours, they'll retrace the steps of their relationship, trying to find something in their past that might help them decide what their future should be. The night will lead them to friends and family, familiar landmarks and unexpected places, hard truths and surprising revelations. But as the clock winds down and morning approaches, so does their inevitable goodbye. The question is, will it be goodbye for now or goodbye forever?
Charming, bittersweet, and full of wisdom and heart, this new irresistible novel from Jennifer E. Smith, author of THE STATISTICAL PROBABILITY OF LOVE AT FIRST SIGHT, explores the difficult choices that arise when life and love lead in different directions.
---
What do you think about this review?
Comments
No comments posted.

Registered users may leave comments.
Log in or register now!