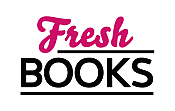 Summer Reads are HOT in July!
"Extraordinary character development and heart-stopping suspense from the master!"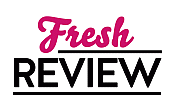 Reviewed by Monique Daoust
Posted September 2, 2015

Thriller Medical | Thriller Crime
It was going to be a glorious day. It's Dr. Kay Scarpetta's birthday, the day is lovely, and she is almost done preparing a nice brunch for herself and her husband Benton. Later on, they're heading for Miami for a well-deserved vacation. While waiting for her husband, Kay notices seven 1981 shiny pennies on their garden wall. Something's nagging at Kay, it seems she's missing something, besides that it was the year her beloved niece Lucy was born. Lucy is now flying her helicopter nearby, but doesn't stop; Kay's usually calm dog is restless, and Kay has the unsettling feeling she's being watched, which is ridiculous considering their home is rather isolated. As Kay and Benton are almost ready to sit down for their meal, Kay receives a phone call from her old friend, Detective Pete Marino of the Cambridge Police Department. There's been a homicide, and Kay, the medical examiner, is needed on the premises. It was the beginning of what would be a very, very long day.
I have been reading the Kay Scarpetta series from the beginning, and I always await Ms. Cornwell's next book with bated breath. Patricia Cornwell has created one of the most convincing characters ever written, a heroine so believable, so well fleshed-out that I feel I know Kay, and I'm always eager to read what's happening in her life. It's stupefying that in such a long-running series, Ms. Cornwell is able to give Kay even more depth. As Marino points out, Kay has become more human, less cold and standoffish, and far from making her meek, it has made Kay even stronger, and surprisingly enough, FLESH AND BLOOD is even more compelling in a different way than some other instalments because of that. Not that FLESH AND BLOOD is less exciting, or the story weaker; on the contrary, the "mellower" Kay gives Ms. Cornwell even more to explore.
Patricia Cornwell is a superlative writer, and with FLESH AND BLOOD, the author surpasses anything she has ever written before: the narrative is impeccable, the story is tightly plotted, the pacing perfect, and the characters we thought we knew so well, be it Kay, Marino or Lucy, still have hidden facets we didn't know about. As usual, Ms. Cornwell has some nifty technological advances to impart to her readers, and strangely enough those passages are absolutely riveting; a lesser author might kill the pace of the book, but never Patricia Cornwell.
I love how Ms. Cornwell manages to give Kay new stories and that, as in real life, the past is still a part of the here and now, and no one escapes it, not even fictional characters. FLESH AND BLOOD led me to think that even if Kay Scarpetta ever retires from her profession of forensic expert, I hope Ms. Cornwell will continue to write about Dr. Scarpetta. FLESH AND BLOOD is a book of such quality that no crime fiction lover should miss.
SUMMARY
It's Dr. Kay Scarpetta's birthday, and she's about to head to Miami for a vacation with Benton Wesley, her FBI profiler husband, when she notices seven pennies on a wall behind their Cambridge house. Is this a kids' game? If so, why are all of the coins dated 1981 and so shiny they could be newly minted? Her cellphone rings, and Detective Pete Marino tells her there's been a homicide five minutes away. A high school music teacher has been shot with uncanny precision as he unloaded groceries from his car. No one has heard or seen a thing.
In this 22nd Scarpetta novel, the master forensic sleuth finds herself in the unsettling pursuit of a serial sniper who leaves no incriminating evidence except fragments of copper. The shots seem impossible, yet they are so perfect they cause instant death. The victims appear to have had nothing in common, and there is no pattern to indicate where the killer will strike next. First New Jersey, then Massachusetts, and then the murky depths off the coast of South Florida, where Scarpetta investigates a shipwreck, looking for answers that only she can discover and analyze. And it is there that she comes face to face with shocking evidence that implicates her techno genius niece, Lucy, Scarpetta's own flesh and blood.
---
What do you think about this review?
Comments
No comments posted.

Registered users may leave comments.
Log in or register now!