"Intriguing cozy mystery with quirky characters"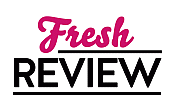 Reviewed by Debbie Wiley
Posted September 2, 2015

Sally "Sal" Muccio is making a fresh start after divorcing her cheating husband. She and her best friend, Josie Sullivan, have opened a cookie bakery and are determined to be successful- even when a murder threatens their business. Unfortunately, the very same woman Sal caught her husband cheating on her with dies on her front porch and now Sal and Josie's entire livelihood is in jeopardy.
TASTES LIKE MURDER is the first book in the Cookies and Chance Mystery series as Catherine Bruns introduces us to a whole host of quirky characters. Sal's family is outrageously wacky, from her mom who acts and dresses like a teenager to her father who is obsessed with funerals. However, it is the minor character of Nicoletta Gavelli who captured my interest. I love her gruff personality, particularly when she barters for and then complains about her fortune cookies.
And speaking of the fortune cookies, the various fortunes made me laugh each and every time as Catherine Bruns uses the fortunes quite cleverly. In fact, I love each and every aspect of TASTES LIKE MURDER except for one thing, which is a personal preference and may not affect the reading enjoyment of others. I'm not a fan of love triangles and TASTES LIKE MURDER has a very intense love triangle. Sal is torn between a past boyfriend, Mike, and a new love interest, Brian. Catherine Bruns does a marvelous job at showing Sal's inner turmoil over the two men and I suspect others will appreciate the conflict more than I did.
TASTES LIKE MURDER is an intriguing start to the Cookies and Chance Mystery series. I want to visit more with all of the quirky characters just to see what crazy and outrageous things they will do next!
SUMMARY
Sally Muccioís had her crosses to bear: a cheating ex- boyfriend, crazy Italian parents, and an unfaithful husband, just to name a few. After her divorce, she returns to her hometown to start a novelty cookie shop whose specialties include original fortune cookies, served with a sprinkle of foreshadowing. But thereís no warning when her ex- husbandís mistress drops dead on Sal's porch, and police confirm itís a homicide.
Determined to stop her life from becoming a recipe for disaster, Sal takes matters into her own hands. With two very different men vying for her affection, dead bodies piling up, and a reputation hanging by an apron string, Sal finds herself in a race against time to save both her business and lifeóbefore the last cookie crumbles.
---
What do you think about this review?
Comments
No comments posted.

Registered users may leave comments.
Log in or register now!