"A nail-biting, futuristic thriller that is guaranteed to keep you up at night"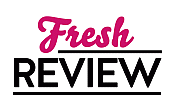 Reviewed by Debbie Wiley
Posted August 28, 2015

Thriller Paranormal - Supernatural | Fantasy Urban
Peri Reed is a drafter, an agent with the ability to shift time and thus alter the current circumstances in her favor. Unfortunately, drafting also has a negative side as it causes Peri to lose some of her memories and only a person skilled to be her anchor can help her recreate those memories. A recent assignment has created a dilemma for Peri as she finds herself on a list of corrupt government agents, but Peri doesn't remember being corrupt. Who can she trust in this world of constantly shifting histories, when even her own memory is suspect?
Kim Harrison kicks off the Peri Reed Chronicles in spectacular fashion with THE DRAFTER. Kim Harrison introduces us to her complex and multilayered world as she expertly weaves together the various timelines Peri experiences through her drafts. I love the concept behind THE DRAFTER and I absolutely devoured the storyline. Kim Harrison does a magnificent job at building the tension and intrigue as we wonder who, if anyone, can be trusted.
However, as much as I love world building (and the world building is nothing short of superb), it is Peri's character who truly makes THE DRAFTER so unique. I love watching Peri confidently navigate a world that often has missing gaps as she quickly assesses and learns to trust her own intuition, even when she can't trust her memories. Peri is used to being catered to by her anchor, and watching her blossom into a woman willing to stand on her own is emotionally satisfying.
And oh, the secondary characters! I want to know more about Silas, Jack, Allen, and even Bill and Fran as Kim Harrison creates characters who are intriguing even when we wonder if they are the bad guys. I won't reveal spoilers but there are some deliciously good villains in THE DRAFTER and part of the fun is sorting out just who they are.
THE DRAFTER is a nail-biting, futuristic thriller that is guaranteed to keep you up at night. I know it definitely cost me some hours of sleep as I had to know what was going to happen next! Kim Harrison showed us with her Hollows series she was a master at world building and she proves it yet again with THE DRAFTER. THE DRAFTER is perhaps the best book I've ever read involving time travel and I can't wait to see what happens next in the series!
SUMMARY
In the first explosive book in the Peri Reed Chronicles, Kim Harrison, #1 New York Times bestselling author of the Hollows series, blazes a new frontier with an edge-of-your-seat thriller that will keep you guessing until the very end.
Detroit 2030. Double-crossed by the person she loved and betrayed by the covert government organization that trained her to use her body as a weapon, Peri Reed is a renegade on the run. Donít forgive and never forget has always been Periís creed. But her day job makes it difficult: she is a drafter, possessed of a rare, invaluable skill for altering time, yet destined to forget both the history she changed and the history she rewrote.
When Peri discovers her name is on a list of corrupt operatives, she realizes that her own life has been manipulated by the agency. Her memory of the previous three years erased, she joins forces with a mysterious rogue soldier in a deadly race to piece together the truth about her fateful final task. Her motto has always been only to kill those who kill her first. But with nothing but intuition to guide her, will she have to break her own rule to survive?
---
What do you think about this review?
Comments
No comments posted.

Registered users may leave comments.
Log in or register now!