"What memories would you have?"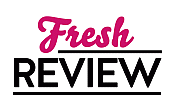 Reviewed by Sharon Salituro
Posted August 12, 2015

Would you give up drinking and sex? Well, I guess if you had a heart attack and only given months to live, you probably would.
In THE TELL-TALE HEART, this is Patrick's life. He loved to drink and, of course, to have sex. But then comes the massive heart attack. The doctors tell him he only has a few months left unless by some miracle a transplant becomes available. Due to a terrible motorcycle accident, Patrick gets his miracle.
While his body is not rejecting the heart, Patrick's mind can't over come this. He wonders about the young boy who lost his life. Patrick does everything he can to find out the name of this boy. He feels if he can find out about the boy's life, he may be able to over come this feeling he has.
Jill Dawson's books are a little hard to finish. It took me quite a while to finish this book. To me there was too much back and forth between Patrick's old life and what he is going though now. One minute you are in the hospital room, and in the next, Patrick is thinking about an old girlfriend. I keep losing track of who was who.
After reading comments by other people, there seems to be a lot of people who enjoyed this book. Unfortunately, I was not one of them. I may go back some time and try to read this book again. Maybe the second time, I will enjoy it a bit more.
SUMMARY
A man's life and his capacity for love mysteriously changes after a heart transplant in this dramatic and affecting novel—as provocative and poignant as the works of Jodi Picoult, Jojo Moyes, and Alice Sebold—from the acclaimed Orange Prize nominee and author of Lucky Bunny.
After years of excessive drink and sex, Patrick's heart has collapsed. Only fifty, he has been given six months to live. But a tragic accident involving a teenager and a motorcycle gives the university professor a second chance. He receives the boy's heart in a transplant, and by this miracle of science, two strangers are forever linked.
Though Patrick's body accepts his new heart, his old life seems to reject him. Bored by the things that once enticed him, he begins to look for meaning in his experience. Discovering that his donor was a local boy named Drew Beamish, he becomes intensely curious about Drew's life and the influences that shaped him-from the eighteenth-century ancestor involved in a labor riot to the bleak beauty of the Cambridgeshire countryside in which he was raised. Patrick longs to know the story of this heart that is now his own.
In this intriguing and deeply absorbing story, Jill Dawson weaves together the lives and loves of three vibrant characters connected by fate to explore questions of life after death, the nature of the soul, the unseen forces that connect us, and the symbolic power of the heart.
---
What do you think about this review?
Comments
No comments posted.

Registered users may leave comments.
Log in or register now!