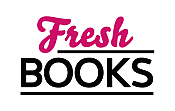 Curl up with a great March read!
"Exotic, sensual, original alternate world fantasy."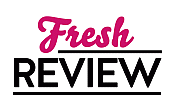 Reviewed by Sue Burke
Posted January 15, 2006

Ephemera is a world divided into countless dimensional landscapes that are connected by bridges a man might cross...or not...depending on his heart. Wandering through Ephemera, therefore, can be somewhat of a risk. Where you intend to go might not be exactly where you end up. It's said that no one goes anywhere in Ephemera by accident. By mistake, certainly, but never by accident. One such landscape is the Den of Iniquity, the most famous of the dark landscapes, home to those not quite human. Sebastian lives in the Den; as a incubus it's the only landscape he's allowed to inhabit. But Sebastian is ready to make a change, longing to make a change, although he isn't yet sure what his new direction should be. "Travel lightly. Because what you bring with you becomes part of the landscape." Every child knows the Heart's Blessing of Ephemera. Travel lightly.
"I want to be safe. I want to be loved. I want to be someplace where I'm not afraid all the time." Lynnea speaks her heart wish and blindly crosses a bridge to what she hopes will be a better world for her. To her dismay, she ends up in the Den. Knowing that something inside her must have resonated with something in the Den, Lynnea is all too ready to believe the worst about herself. She has no way of knowing that it's a connection with Sebastian that pulled her into the night world of the Den. To her surprise, she feels at home in the dark place. And the Den's populace learns she's a catalyst who will herald a change for the better. Travel lightly.
One desolate landscape was created as a prison for the Eater of the World. Locked away and forgotten It bides Its time and waits for a dark heart to free It. When the time comes, the Eater makes the leap and escapes. As It travels from landscape to landscape, poisoning or devouring all It comes in contact with, It learns the name Sebastian, as well as that of his cousin Glorianna Belladonna, a powerful rogue landscaper. It fears Belladonna and knows It must destroy her and all her kin if It is ever to attain Its heart's desire. With the fate of the world at stake, the time for Sebastian to choose his direction has come. Travel lightly.
Talk about your powerful landscapers! Anne Bishop is one of the most talented rogue landscapers writing today. Her worlds are so fully realized and three-dimensional, they jump right off the pages. Or pull you into them, I'm never really sure which. I've loved her books since I first read the Black Jewels trilogy and started recommending them to friends and customers. Exotic, original, sensual, here's nothing here I didn't love. I can't recommend this author and her newest novel highly enough.
SUMMARY
A world of shifting lands connected only by bridges, Ephemera has been kept stable by the magic of the Landscapers. In one land where night reigns and demons dwell, the half-incubus Sebastian revels in dark delights. But then in dreams she calls to him: a woman who wants only to be safe and loved - a woman he hungers for while knowing he may destroy her.
But a more devastating destiny awaits Sebastian, for in the quiet gardens of the Landscapers' school, evil is stirring. The nearly forgotten Eater of the World has escaped its prison-and Sebastian's realm may be the first to fall.
---
What do you think about this review?
Comments
No comments posted.

Registered users may leave comments.
Log in or register now!