"FATAL FAIRIES is a delight from start to finish."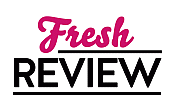 Reviewed by Miranda Owen
Posted August 10, 2015

Humor | Science Fiction | Fantasy
FATAL FAIRIES is Book 8 in the Renaissance Faire cozy mystery series by Joyce and Jim Lavene. Even though it's part of a series, readers who may be new to the series can still follow and enjoy. FATAL FAIRIES is a little like the film IT'S A WONDERFUL LIFE, but because of the quirky characters, location, and magical elements, it's also a little like ALICE IN WONDERLAND. This mystery should appeal to readers who like fun characters, unique situations, and great story- telling with a magical twist. As a longtime fan of this series, I think each book keeps getting better. I know I'm in for a good time when I open a Renaissance Faire book.
One of the sticking points in Chase and Jessie Manhattan's otherwise blissful marriage is how he is always on-call in his job as Bailiff for the Renaissance Faire Village they both live at and work for. After Apple Blossom the fairy is murdered, Jessie wakes up to find her world very different than when she last left it. The biggest difference is that she and Chase are not, and never have been, married and he isn't the Bailiff. Having Jessie experience a case of "be careful what you wish for" and having her thrown off balance makes for a fascinating story in addition to the whodunit. The mystery is just as compelling as the fantastical altered reality aspect.
It's great to see familiar characters in this Renaissance Faire series acting in an unfamiliar way. The amusing and amazing characters are a part of what makes this such a dynamite series. As you read along, it's easy to put yourself in Jessie's place as she's not only hunting down clues and suspects, but a way to get back to her reality. The pace never lags and you are compelled to keep reading. I like that Jessie is able to pick up a few helpers in her investigation, making her seem not so isolated and adding to the overall enjoyment of FATAL FAIRIES.
FATAL FAIRIES is a delight from start to finish. It's an engaging mystery, fun characters, and a dash of romance. If you love cozy mysteries with a supernatural flair, FATAL FAIRIES is for you. I adore this Renaissance Faire series and eagerly await the next installment.
SUMMARY
When a fairy named Apple Blossom is found dead in a fountain, Ren Faire lover Jessie Morton makes a wish she lives to regret óthat her husband, Chase Manhattan, is no longer the Renaissance Faire Village Bailiff so he doesnít have to look for the fairyís killer and ruin their plans to go away for their first wedding anniversary. Trapped in a timeless ĎItís a Wonderful Lifeí experience, Jessie is transported to a different Village to face the consequences of her wish where Chase isnít the Bailiff, and heís not married to her. Jessieís fairy godmother who granted the wish tells her that she must find a way to make Chase fall in love with her again, and they must discover who killed Apple Blossom, if she ever wants to go back to the life she knew.
---
What do you think about this review?
Comments
No comments posted.

Registered users may leave comments.
Log in or register now!