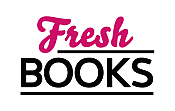 Summer Reads are HOT in July!
"As glaciers shrink, we need to study and protect them."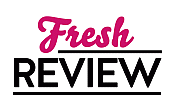 Reviewed by Clare O'Beara
Posted August 4, 2015

Non-Fiction Political | Non-Fiction
One of our key natural resources is the fresh water locked up in glaciers. This interesting read explains why we now need laws to protect glaciers and the environment around them, as they shrink every year but glacier ice feeds major rivers. The author, Jorge Daniel Taillant, has particularly worked with those studying and protecting the glaciers of the Andes, the world's second highest mountain range. We learn that GLACIERS: POLITICS OF ICE is an apt title as water becomes ever scarcer and more expensive while ice lakes can melt swiftly and flood settled valleys. Taillant founded and works with the non-profit Center For Human Rights And Environment (CEDHA) and has contributed to experts' meetings of the United Nations.
This easily readable book is piled high with fascinating facts, and with equally interesting people. Map references for Google maps are provided, so we can get on our 'net devices and stare at glaciers on the Equator in Africa, among other lands. The Andes range divides Argentina from Chile, and the highest peaks in the chain form national boundaries, plus the principle of seeing which way glacial meltwater runs off the mountain - west or east - to determine which country owns the mountain. When mining for gold and silver threatened to dynamite glaciers in the 2000s, and the company actually did bulldoze through large areas, concerned activists in Argentina organised a group to protest, giving South America a now famous slogan, "Water is worth more than gold." The reasons why mining companies fought laws protecting glaciers are explained.
I learned what a glaciologist told the Secretary for Environment in Argentina - that there are 'rock glaciers' which are rivers of ice under and among soil and rock. Permafrost which moves downhill under its own weight and eventually melts to feed water courses and irrigate dry lands. Because these do not show up as white, they are not generally known but they still contain masses of slowly- released water.
The short documentary film Chasing Ice is cited, which shows a chunk of ice half the size of Manhattan Island breaking off a Greenland glacier and rushing into the sea. Photos of mountain glaciers in this book are sometimes captioned with the words that this glacier has now vanished. Mountains all over the world are losing glacier ice to warming temperatures. So is there any lighter side to the story? Well, did you hear the one about the man jailed for breaking and removing chunks of glacier ice to serve more interesting drinks? We also learn that a vegas system refers to a dry area watered by glacier melt, as in Las Vegas. Air and dust from centuries ago can remain trapped in glacier ice, so scientists can learn about the past. While some of the information in the book is technical, I enjoy the graphics showing how snow looks when it falls and as it compresses to ice. Some spectacular photos are included. A good tip when viewing satellite images is that glaciers form on north-facing slopes in the Northern Hemisphere and on south-facing slopes in the Southern Hemisphere. So there is plenty for readers of all ages and education levels. Jorge Daniel Taillant emphasises that glaciers in remote places are less relevant for drinking water than glaciers near populated areas. His splendid book GLACIERS: POLITICS OF ICE is a tribute, not only to these ice rivers, but to the people who go out of their way to protect them for the future.
SUMMARY
Though not traditionally thought of as strategic natural resources, glaciers are a crucial part of our global ecosystem playing a fundamental role in the sustaining of life around the world. Comprising three quarters of the world's freshwater, they freeze in the winter and melt in the summer, supplying a steady flow of water for agriculture, livestock, industry and human consumption. The white of glacier surfaces reflect sunrays which otherwise warm our planet. Without them, many of the planet's rivers would run dry shortly after the winter snow-melt. A single mid-sized glacier in high mountain environments of places like California, Argentina, India, Kyrgyzstan, or Chile can provide an entire community with a sustained flow of drinking water for generations.
On the other hand, when global temperatures rise, not only does glacier ice wither away into the oceans and cease to act as water reservoirs, but these massive ice bodies can become highly unstable and collapse into downstream environments, resulting in severe natural events like glacier tsunamis and other deadly environmental catastrophes. But despite their critical role in environmental sustainability, glaciers often exist well outside our environmental consciousness, and they are mostly unprotected from atmospheric impacts of global warming or from soot deriving from transportation emissions, or from certain types of industrial activity such as mining, which has been shown to have devastating consequences for glacier survival.
GLACIERS: THE POLITICS OF ICE IS a scientific, cultural, and political examination of the cryosphere -- the earth's ice -- and the environmental policies that are slowly emerging to protect it. Jorge Daniel Taillant discusses the debates and negotiations behind the passage of the world's first glacier-protection law in the mid-2000s, and reveals the tension that quickly arose between industry, politicians, and environmentalists when an international mining company proposed dynamiting three glaciers to get at gold deposits underneath.
The book is a quest to educate general society about the basic science behind glaciers, outlines current and future risks to their preservation, and reveals the intriguing politics behind glacier melting debates over policies and laws to protect the resource. Taillant also makes suggestions on what can be done to preserve these crucial sources of fresh water, from both a scientific and policymaking standpoint.
Glaciers is a new window into one of the earth's most crucial and yet most ignored natural resources, and a call to reawaken our interest in the world's changing climate.
---
What do you think about this review?
Comments
No comments posted.

Registered users may leave comments.
Log in or register now!