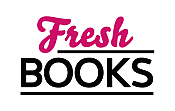 Summer Reads are HOT in July!
"THREE RIVERS is a dark, sometimes disturbing portrait of families already on the brink of crisis..."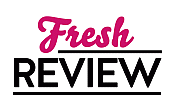 Reviewed by Debbie Wiley
Posted August 1, 2015

Women's Fiction Contemporary | Fiction Women's Fiction | Contemporary
A note from her mother sends Melody Mahaffey home after a long absence, ditching her Christian music band in a very public display. Geneva's note indicates only that Geneva has left, Melody's father is dying, and her brother is unable to care for their father. Unbeknownst to Melody or her brother, Obi and his son, Liam, have been offered sanctuary on the Mahaffey land after fleeing from their traveling life along the river. Meanwhile, a storm is coming and a historic flood is about to wreak havoc while past secrets come floating to the surface.
Tiffany Quay Tyson does a marvelous job at weaving together multiple storylines, painting a very dark picture of the secrets that lurk beneath the surface. Some of the twists were ones I expected but Tiffany Quay Tyson throws in a few surprises. I had to keep reading just to see how all the various threads would be resolved!
However, it is the quirky and sometimes dislikable characters who truly make THREE RIVERS memorable. All of Tiffany Quay Tyson's characters are flawed, and facing a disaster doesn't necessarily bring out the best in any of them. And yet, oddly, their intertwined stories are compelling as the craziness just seems to grow and grow with each page. My only real disappointment was the portrayal of Bobby and his brain damage, although I appreciate Tiffany Quay Tyson's depiction of his family's lack of understanding of his potential.
THREE RIVERS is a dark, sometimes disturbing portrait of families already on the brink of crisis facing a natural disaster outside of their own making. There are no heroes in Tiffany Quay Tyson's world but instead people just struggling to live from day to day. The quirky characters and the social issues addressed in THREE RIVERS would make it a fascinating book club selection.
SUMMARY
A massive storm was coming straight for Mama's little plot of land in the Mississippi Delta and there was no way any of them could outrun the weather.
For three years Melody Mahaffey has been on the road, touring as a keyboardist with a terrible Christian pop band she can hardly stand. So when her mother calls, full of her usual dire news and dramatic pronouncements, Melody is relieved to pack her bags and call it quits. But at the sprawling, defunct Three Rivers Farm her family calls home, Melody is shocked to discover her father is dying. Even worse, her mother has abandoned the family, leaving Melody the sole caretaker of her father and brain-damaged brother. Sure that her daughter will do the right thing, Geneva leaves to seek spiritual guidance and break things off with her long-time lover.
Rain begins to fall and an epic flood threatens the Mississippi Delta. While Melody tries to get a handle on the chaos at home, a man and his little boy squat on her land, escaping their own nightmare. Obi is on the run from a horrific mistake, and he's intent on keeping his son with him at any cost. When the storm arrives, though, they have no choice but to take shelter in Melody's house. And the waters just keep rising.
A lifetime of lies, misunderstandings and dark secrets bubble to the surface as the flood destroys the land and threatens their lives. Set against the fertile but dangerous landscape of the rural south near the fictional town of White Forest, Mississippi, Three Rivers beautifully weaves together three parallel stories, told over three days, as each character is propelled headlong into the storm.
Excerpt
Bobby was eleven when he answered the call of the Lord. It was summertime and hot then, as it was now. They worshipped in a small, old church while a new sanctuary was built. The congregation looked to that new sanctuary with as much reverence as they looked toward God. When Pastor Tuttle announced they would worship in the new church the very next week, Bobby sprinted up the aisle to dedicate his soul, determined to be the first body dunked in the new baptismal pool.

For the past year, the church had contracted with a nearby hotel to use its pool once a month for baptisms. It was awkward when guests in town for reunions or weddings came down on Sunday mornings to swim off their Saturday night hangovers. Before that, they'd done all their baptisms in the Tallahatchie River. That's where Melody was dunked, where she felt the cool squish of mud between her toes, where she ate sour cream cake and fried chicken while the sun and a warm breeze dried her hair. It was perfect until little Johnny McPherson was bit by a water moccasin at his baptism. Plenty of folks said Johnny was an evil child and the devil had come back in that old familiar form to claim his soul. That Johnny survived and went on to brag about his brush with death just reinforced the gossip. Most people, though, knew you could enter snake-infested waters only so many times without getting bit. Those people began raising money for a new sanctuary, snake-free baptismal pool included.

On the morning of the baptism, every seat was filled. People who showed up for church only at Christmas and Easter were there, wearing their finest clothes. The new sanctuary was spectacular with gleaming polished oak pews. The choir wore new rich purple robes with gold embroidery around the neck and arms. Melody, Bobby, and Mama sat in the third row. Melody's father could not be lured to church for any reason. When the choir rose to sing "Just a Closer Walk with Thee," Bobby slipped through a side door behind the choir loft. Pastor Tuttle followed. The choir sang on and on. When they finished, Pastor Tuttle emerged clad in dark robes. He stepped down into the pool. A soft light emanated from the water and shone on his face. A microphone was attached to one side of the pool, and Pastor Tuttle took it in his hands. "Friends and family in the Lord." His voice boomed, magnified by the microphone and tiles. When Bobby appeared behind the pastor, poised to step down into the water, Melody put a fist to her mouth. She was overcome with the beauty of her little brother, and not for the first time. Pastor Tuttle stepped to one side and offered his hand to Bobby. Bobby smiled, turned his head left and right, drawing out the moment for full effect. He looked heavenward, then reached down to take the pastor's hand. That was when it all went wrong.

The microphone slipped from the pastor's hand and splashed into the water. Pastor Tuttle yelped, and disappeared. Bobby's beautiful face contorted. His neck snapped back like someone having a seizure. Melody's mother broke the stunned silence, screaming, "Let go. Let go! Let go!" She didn't need a microphone to be heard. Bobby jerked, spasmed, fell back onto the hard tile steps. Time passed, though Melody would never know how much, and the sound of a bleating ambulance grew louder until it was deafening. Sunshine poured down the aisle of the church as a pair of paramedics rushed in.

The congregation remained in the pews, some standing, some slumping forward, but Melody's mother moved. She sprinted through the door Bobby had entered earlier and reappeared in the baptismal pool, where she sank down on the top step and pulled Bobby onto her lap. Her skirt, a beautiful linen the color of butter pecan ice cream, gaped open, revealing a glimpse of her lavender silk panties, a disturbing detail that would remain vivid in Melody's memory for the rest of her life. Mama stroked Bobby's hair and seemed to speak to him, though he didn't respond. One of the paramedics appeared and reached for Bobby. Mama reared her head back and hissed. The paramedic stumbled, nearly fell into the water. He looked confused. "Mama," Melody said, her voice too soft to be heard. She spoke up. "Mama, you have to let him go. Let them take him." Mama's lips kept moving; her hands stroked Bobby's face. It was too much, too intimate a display for church, no matter how dire the situation. Melody's face went hot. "Please." She appealed to the paramedic. "Please help my little brother." The paramedic locked eyes with her and she saw that he was scared and very young, but he nodded and pried Bobby from Mama's grasp, checked for a pulse, put his mouth on Bobby's mouth, until Bobby's hands fluttered around the man's face. He lifted Bobby, carried him into the main sanctuary, placed him on a stretcher, and wheeled him down the aisle. A second stretcher carried Pastor Tuttle, who was still and gray and obviously dead. Finally, they came back for Melody's mother, who twitched and cried out some sort of gibberish. No one came for Melody, who was left to wonder what would happen next.

From THREE RIVERS by Tiffany Quay Tyson, on sale July 21, 2015, from Thomas Dunne Books, an imprint of St. Martin's Press, LLC.
---
What do you think about this review?
Comments
No comments posted.

Registered users may leave comments.
Log in or register now!