"Seven short stories of the future - with a sting"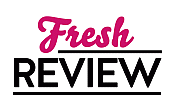 Reviewed by Clare O'Beara
Posted July 31, 2015

LGBTQ Science Fiction | Science Fiction
Billed as a collection of science fiction fairytales, this book of seven short stories explores tales of people, exploration, and the human essentials like danger, heroism and falling in love. The locations may be a little different than we're used to, but what about the endings? Is it fair to expect happily ever after in the future?
DIVISION starts with a story some of us will find uncomfortable. Soldier, the title, is applied to a young person who has a very aggressive immune system. When he survives an epidemic, the medical experts start figuring out ways to use him to fight diseases. Like ebola. The gradually warming continent has provided new breeding grounds for mosquitoes and diseases. Antibiotic-resistant germs are spreading through the population. Can young Tamun bear to keep on being a hero?
In Dissimulation, we see a world where people don't need to travel to work or school, if they can plug themselves directly into a sim from home. Fast forward to the next tale where people are so shut off in their net-linked apartments and jobs that they don't meet, flirt, hang out or talk. So what would dating be like? Find out in Please Connect. This is my favourite story.
Horror fans will find something to their liking, and there's more than one wry look at future tech. The title story DIVISION is last, and we find ourselves aboard the largest passenger ship in the galaxy, the Mary Shelley. Two women have made a baby, and their little girl is their focus until events take a turn for the worse. I found a deeply touching tale here with all the humanity we would expect of a contemporary novel. The setting is well realised and makes sense of some of the contextual items, such as needing a licence for motherhood.
Dip in and dip out with a smile or a frown, as you make your way through the woods where something worse than wolves may lurk. If you do not like the future presented, remember that it is our generation who will bring about the future. Thanks to Lee S. Hawke, we can visualise this version of a cybernetic, mechanised, warming world and see how ordinary people fit into it - or don't. DIVISION will suit SF fans looking for quick reads.
Learn more about Division
SUMMARY
BEAUTY. GRIEF. MINDS. EVERYTHING IS DIVISIBLE
From LEE S. HAWKE, author of THE CHANGELING AND THE SUN (published by Ideomancer Speculative Fiction Magazine) comes DIVISION: A COLLECTION OF SCIENCE FICTION FAIRYTALES.
Featuring 7 original, fairytale-inspired science fiction short stories, this collection explores the division between mind, body, technology, and humanity in Hawke's trademark haunting style.
Inside: A chronically ill civilian discovers that his immune system may be the key to human survival
A schoolgirl tries to escape her demons through levels of virtual reality
A data analyst falls in love with a software coder during a forced government assignment
A young boy is confronted with a horrifying truth about his constructed world
A jaded medical technician rediscovers the meaning of beauty
A girl scrambles to escape a horrifying alien invasion in a futuristic dystopia, and
A spaceship engineer struggles with the death of her only daughter.
Metaphysical and visionary, this collection of fantastic fiction combines humor, wonder, horror and humanity to create an enduring anthology of fairy tales for adults.
---
What do you think about this review?
Comments
No comments posted.

Registered users may leave comments.
Log in or register now!