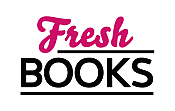 Great new reads in September
"Bet You Can't Read Just One..."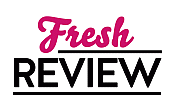 Reviewed by Bonnie Rose
Posted July 31, 2015

Thriller Spy | Thriller | Romance Suspense
Catherine Ling has made many enemies over the years as she's worked for the CIA. Now, someone from her past intends to have his revenge in a big way. He begins by killing members of Catherine's outer circle of friends, and intends to keep killing, with each death being a person closer to her. Eventually the killer plans to get to her son, and when Catherine has suffered through watching everyone she loves die, then she will die herself.
As Catherine scrambles to figure out who the killer is, and to warn everyone of the danger, the clock keeps ticking. Catherine's circle of friends and associates is full of remarkable people, many of them agents of various organizations. Some of them also have extraordinary, and even supernatural, talent. While she only intends to warn everyone, she soon finds that almost everyone wants to help stop this killer.
Catherine is beautiful, tough, smart, sexy and deadly. In previous books, it seemed she had no Achilles heel, except for her son, Luke, and lifelong friend, Hu Chang. While she is still as deadly as ever, she has let a few more people get closer to her, and now she's paying the price. One of the people assisting is Cameron, someone she met on a previous mission, and someone she has explosive chemistry with. For some reason I can't fathom, Catherine is resisting the mesmerizing Cameron with everything she has, while he attempts to wear her resistance down.
I think that a reader would be lost if he or she just picked up this book and read it. There are so many characters who appear who have been a part of the long running Eve Duncan series. Some of the events won't make sense if you haven't read these people's stories and know their powers. I have been disappointed to watch this series drop further and further into the supernatural. It seems that intellect, training, teamwork and research aren't enough on their own. Yet, having said that, I found YOUR NEXT BREATH to be an exciting page turner, as Catherine and her friends triumph over the villain. The story ends with an enticing hint of dire things to come, and, yes, I will continue reading this addictive series.
SUMMARY
From the #1 New York Times bestselling author comes an explosive new thriller
Catherine Ling is one of the CIAís most prized operatives. Raised on the streets of Hong Kong, she was pulled into the agency at the age of fourteen. If life has taught her anything, it is not to get attached, but there are two exceptions to that rule: her son Luke and her mentor Hu Chang.
Luke was kidnapped at age two, and now, nine years later, he has astonishingly been returned to her. Catherine vows never to fail him again. Now, just as she is building a relationship with Luke, it seems that someone from Catherineís past is playing a deadly game with her, and using those she cares about as pawns. Three are dead already: the former prostitute who helped Catherine when she was out on the street, a CIA agent with whom she worked closely, and the informant who helped her free Luke.
Someone is picking off the people Catherine cares about one by one, with the circle narrowing closer and closer to those she loves the most. Catherine has made many enemies throughout her life, and she has no choice but to weed through her past to find out who is targeting her now, and then go after the vicious killer herself.
---
What do you think about this review?
Comments
No comments posted.

Registered users may leave comments.
Log in or register now!