"Supseneful Paranormal with a Musical Kick"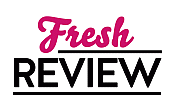 Reviewed by Samantha Randolph
Posted July 30, 2015

Paranormal Romance | Romance Suspense | Romance Paranormal
Ella Morgan enjoys her job as a dream counselor, and it luckily also serves as a disguise for her true Siren powers. When a surprise run in with mysterious Rafe Coppersmith ends up revealing her powers to him, he asks to hire her for a job on Rainshadow Island. Together, they will find passion, a murderous plot to uncover, and perhaps even love.
SIREN'S CALL is the first book I've read from Jayne Castle (and her pen names), but I can easily see from this one story why she is so popular. The plot is well-crafted, guiding the reader effortlessly from point to point. The mixture of futuristic gadgetry, paranormal powers, mystery, and heated romance blend oddly well together. Though only a fraction of the story takes place on Rainshadow Island, the setting is clearly unique and distinctive, leaving expected hints of other relevant story lines and characters from earlier in the series. I especially adore the moments with Ella's 'dust bunny', a small sidekick full of personality and charm.
Though the plot is strong, I ultimately found the two protagonists, Ella and Rafe, to be a bit flat. They both have nice interactions and both get witty moments of dialogue, but their character development feels predictable. This caused me to have trouble connecting with them, though I definitely enjoyed reading about their adventures.
Overall, I imagine fans of the previous books won't be disappointed. As a first-time reader, SIREN'S CALL stands out for the dynamic plot and the surprisingly mesh-able variety of genre elements. Though I did struggle to connect with the characters, I leave this novel excited to try another of Jayne Castle's to see what other stories and characters are in store.
SUMMARY
In the mysterious world of Harmony, there are places filled with unexplored marvels. But Rainshadow Island isn't about to give up its secrets…
In the alien catacombs of Rainshadow, there are creatures whose compelling songs lure the unwary to their death. That's why Rafe Coppersmith, hired to clear out the catacombs for exploration, needs a music talent. He's knows the perfect one, but she probably doesn't want anything do with him...
Ella Morgan had once fallen hard and fast for Rafe, but then he disappeared for months…and he's not about to tell her why. Ella, too, has secrets that only her dust bunny knows. She's not just a music talent, she's a Siren: a paranormal singer capable of singing men to sleep—or to their deaths.
But once on Rainshadow, Rafe and Ella will learn that surrendering to passion doesn't come without risks—and fighting fire with fire only adds to the flame…
---
What do you think about this review?
Comments
No comments posted.

Registered users may leave comments.
Log in or register now!