"The Last Race to Settle Scores Will Delight in Silva's THE ENGLISH SPY"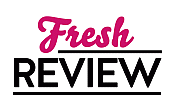 Reviewed by Lexi Carter
Posted July 21, 2015

Thriller | Thriller Spy | Suspense
Sometimes when I read a Daniel Silva thriller I get my fiction and reality confused. And isn't that a sign of a great storyteller? Silva has the right touch of blending current events and characters into a fast-paced international thriller so if you're a news junkie the plot points are not far-fetched; in fact, you wonder what events are true and which are really fiction.
THE ENGLISH SPY starts out with a bang. Literally a bombing. A mysterious assassin masquerading as a chef gets hired in St. Barts for a Caribbean holiday cruise aboard a luxury yacht where the guests include the ex-Royal Princess and her entourage. After a delicious day of sun bathing and eating and drinking, the chef plants a bomb, escapes from the yacht and blows it up remotely. Although conspiracy theories about an ex-princess's death being a murder are plentiful, this scenario is more reminiscent of the Lord Mountbatten murder in 1979 by the Provisional Irish Republican Army. The British are stumped in their attempt to find the killers of the beloved people's princess until Seymour of MI6 receives a message from the Israeli foreign intelligence.
Then we switch to Italy where Gabriel Allon is restoring a famous stolen painting, Caravaggio's Nativity with St. Francis and St. Lawrence masterpiece, as he awaits the birth of his twins. This is possibly Allon's last restoration as it may be difficult in the future for the next head of Israeli intelligence to indulge in his artist passion. But Seymour arrives with a special request. It seems the murder of the ex-princess has a connection; Eamon Quinn, an IRA bomber the Israelis had offered to eliminate years ago is the primary suspect. Now Seymour needs a favor. The best man for the job is a British deserter turned professional assassin -- Christopher Keller. Allon is Seymour's only connection who can convince Keller to hunt down the bomber and eliminate him for the British. And to sweeten the deal, this is the bomber with personal connections to both Keller and Allon. Revenge is better when it's personal.
Taking the reader from Italy to Ireland to Portugal and back to London on a fast-paced hunt to track down the bomber and find out who really paid for the killing is a tale in itself. Allon's team is put together one more time to trap the killers. The addition of Keller just adds to the excitement and bodes well for future Allon novels. THE ENGLISH SPY is the fifteenth novel in the Gabriel Allon series and although it's not necessary to read all the previous books, if you're a espionage thriller aficionado you really don't want to miss them.
SUMMARY
The target is royal
The game is revenge
She is an iconic member of the British Royal Family, beloved for her beauty and charitable works, resented by her former husband and his mother, the Queen of England. But when a bomb explodes aboard her holiday yacht, British intelligence turns to one man to track down her killer: legendary spy and assassin Gabriel Allon.
Gabriel's target is Eamon Quinn, a master bomb maker and mercenary of death who sells his services to the highest bidder. Fortunately Gabriel does not pursue him alone; at his side is Christopher Keller, a British commando turned professional assassin who knows Quinn's murderous handiwork all too well. And though Gabriel does not realize it, he is stalking an old enemy—a cabal of evil that wants nothing more than to see him dead. Gabriel will find it necessary to oblige them, for when a man is out for vengeance, death has its distinct advantages. . . .
---
What do you think about this review?
Comments
No comments posted.

Registered users may leave comments.
Log in or register now!