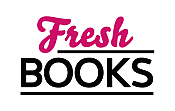 Suspense, thrills and love in October Best Reads
"Will The Breakup Doctor Be Able To Save Her Own Heart?"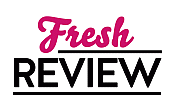 Reviewed by Susan Dyer
Posted July 20, 2015

Contemporary Chick Lit | Women's Fiction
Bedside Manners is book two in the Breakup Doctor series.
BEDSIDE MANNERS is filled with hilarious situations that had me laughing out loud often! After thoroughly enjoying the first book in this series, The Breakup Doctor, I knew I was going to love the follow up. Brook Ogden is wonderful as The Breakup Doctor, but when it comes to her own relationships she is one hot mess. She never takes her own advice and seems to forget all about it when she is involved with someone. Even so, I found Brook to be a totally relatable heroine, flaws and all. I would love to hang out with her and her BFF, Sasha. What horror relationship stories we could tell each other.
After helping clients, one on one, Brook decides she needs a change but isn't sure how to go about it. When Ben, a guy Brook has started to date, makes a suggestion, Brook finds herself involved with a support group for a crazy, funny, and heart breaking bunch of clients that you will soon be cheering for. Those sessions were sometimes, the funniest parts of BEDSIDE MANNERS. At first, the clients want blood and to seek revenge. But as always, Brook dispenses such great advice and words of wisdom, that the clients can't help but grow from their experiences.
Brook just might even be ready for love again. Ben seems the perfect candidate to hold her heart. I really loved reading about their dates. But then, when everything seems to go perfectly well... Chip, who we met in the first book as a sexy ex patient, is back and is apparently ready for love too! Oh my goodness, poor Brook, what you think is going to happen, is so far off base. Thankfully, she has Sasha to help her through the mess she has created. There are lots of funny moments in BEDSIDE MANNERS especially when you put Sasha and Stu into the situation. Brook doesn't want to hear about their intimate side since Stu is her brother, but Sasha just can't seem to help herself! Hilarious!
BEDSIDE MANNERS is extremely hard to put down. I kept saying, "okay one more chapter, one more chapter" and of course you know how that goes. Before I knew it I was finished and I really wanted to keep on reading. Phoebe Fox creates such a heart warming cast of characters that you can't help but fall in love with them. As much as I was laughing at some of the crazy situations everyone gets themselves into, I was also reaching for the tissues and crying ugly. That's all I'm going to say, trust me, I'm not ruining anything for you. Please, please, please Ms. Fox, keep on writing this series.
SUMMARY
Brook Ogden has never encountered a broken heart she couldn't patch together. Her counseling practice as the Breakup Doctor—on call to help you shape up after a breakup—is so busy she's expanded to offer group sessions. (Turns out there are far more than fifty ways to leave your lover.) Her radio show and advice column have made her a local celebrity, and even her personal life, after some gruesome breakups of her own, is in recovery: Ben Garrett started out as a revenge date against an ex, but has turned into so much more.
But when sizzling-hot Chip Santana, an old client she once shared a rather unprofessional midnight roll in the sand with, comes back into her life asking for her help, Brook can't say no. Yet while she's busy stitching up his relationship troubles, Chip reveals much more than a therapeutic interest in her.
In the standoff between her heart and her hormones, Brook's cool, collected Wise Therapist persona begins to crack like thrown wedding china. She's yelling at recalcitrant cheating husbands. Offering crazy advice to radio callers. She's even hugging her clients.
When the situation goes critical, Brook's forced into a decision she isn't ready to make—and the Breakup Doctor has to decide what kind of casualties she's willing to accept.
---
What do you think about this review?
Comments
No comments posted.

Registered users may leave comments.
Log in or register now!