"Does A Heart Have Memory?"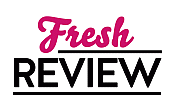 Reviewed by Susan Dyer
Posted July 20, 2015

Patrick Robson is an alcoholic and he loves the ladies. He suffers a heart attack and even though he is only fifty years old, his heart is shot and he only has months to live! THE TELL TALE HEART follows Patrick after he has a heart transplant.
He receives the heart of a young boy that was in a tragic motorcycle accident. Patrick feels as if he has been given a second chance and tries to change his vulgar ways. Patrick does try to change his life a bit after his operation. When he learns of the donor's identity, he doesn't try to weasel his way into Drew's family or anything like that, but he does appreciate the bonds that have tied him to the young man's life.
Patrick now has emotions that he has never truly felt before his heart transplant. Does the heart actually remember the way the donor felt? Or is it just Patrick with a new lease on life? Now he has feelings of compassion, love, and basic understanding. Will he dismiss these new found feelings or go back to his contemptuous, hard former self?
Read THE TELL-TALE HEART to see what he does and if he changes. You will be instantly caught up in Patrick's life and the people surrounding him. Not to mention the interesting side thread of the story of Drew Beamish, the young boy whose tragic accident gives Patrick his new heart. Jill Dawson introduces his 18th century ancestors as well and how they influenced the young Drew Beamish today.
I found THE TELL-TALE HEART to be an original and nicely written story but a bit slow in the beginning. I became more interested in the story and characters as I got further along in the book. After reading this book it really helped me to realize that no one is perfect. Just when you thought that there might be a so called "perfect" person you realize there is no such thing. Everyone makes mistakes and its something that you learn from, but how you handle the situation and what you become afterwards is what's going to help you as a person in the end. I love the way Jill Dawson interweaves the two stories of Drew and Patrick along with Drew's relative, Willie Beamiss. I would recommend THE TELL-TALE HEART to anyone interested in a heartfelt and thought provoking story.
SUMMARY
A man's life and his capacity for love mysteriously changes after a heart transplant in this dramatic and affecting novel—as provocative and poignant as the works of Jodi Picoult, Jojo Moyes, and Alice Sebold—from the acclaimed Orange Prize nominee and author of Lucky Bunny.
After years of excessive drink and sex, Patrick's heart has collapsed. Only fifty, he has been given six months to live. But a tragic accident involving a teenager and a motorcycle gives the university professor a second chance. He receives the boy's heart in a transplant, and by this miracle of science, two strangers are forever linked.
Though Patrick's body accepts his new heart, his old life seems to reject him. Bored by the things that once enticed him, he begins to look for meaning in his experience. Discovering that his donor was a local boy named Drew Beamish, he becomes intensely curious about Drew's life and the influences that shaped him-from the eighteenth-century ancestor involved in a labor riot to the bleak beauty of the Cambridgeshire countryside in which he was raised. Patrick longs to know the story of this heart that is now his own.
In this intriguing and deeply absorbing story, Jill Dawson weaves together the lives and loves of three vibrant characters connected by fate to explore questions of life after death, the nature of the soul, the unseen forces that connect us, and the symbolic power of the heart.
---
What do you think about this review?
Comments
No comments posted.

Registered users may leave comments.
Log in or register now!