"Former Miss Kentucky And A Sexy Ex Soldier Spells TROUBLE"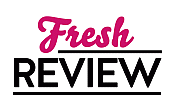 Reviewed by Susan Dyer
Posted July 20, 2015

Military | Romance | Contemporary
Kate is in an abusive marriage. One day, she finds a stray tiny dog in her path and brings him home. When her husband, Preston, comes home he is outraged that she has let the dirty dog into his home. He kicks the dog and tells her to throw it outside. She is heart broken at the way he is behaving and as he picks up his packed bags and leaves for a business trip, she vows that tonight is the last time she will be in his house! She calls her cousin, Leigh, back in Kentucky and asks her to come and pick Kate up. She is leaving Preston and could care less if she ever sees his enormous home and all the cold sterile things in it.
PROTECTING KATE will keep you on the edge of your seat as Kate tries to figure out her life and especially after she meets Trent Dawson. He is a local horse breeder and horses have always had Kate's heart. Kate, many years ago, was Miss Kentucky. When her friends ask her to help them out with an auction that will benefit the animal rescue, she says yes in a heart beat. Trent finds himself bidding on dinner with Kate, even though it costs him ten thousand dollars and the last thing he is looking for is a woman in his life.
Even though she has divorced Preston, he shows up in her life again and Trent wants and needs to protect Kate. Well, here is where things really heat up! Kate feels as if Preston is harmless and Trent sees him for the snake that he is. While fighting the attraction to each other they are also fighting over Preston. Every time Preston comes around, something bad happens and Trent refuses to let Kate out of his sight. This infuriates Kate as she feels she can take care of herself. She has a gun and she's not afraid to use it.
PROTECTING KATE is the beginning of a series, Dark Horse Inc. and I will definitely be reading the rest of this series. The trouble that finds it's way to Kate and Trent is heart stopping and thrilling. I read their story pretty quickly and was so caught up in all the action, I actually found myself holding my breath at times. I have never read anything by Amy J. Hawthorn before, but I'm going to find her previous books now. She hooked me for me very first page and never let me go right until the very end. Trent and Kate and the chemistry between them is very hot and just when everything is calming down, trouble comes knocking again. I can't wait to read the next book in the Dark Horse Inc. series.
SUMMARY
Trent Dawson, horse trainer and former soldier, smells trouble at a simple charity auction. His good intentions get the better of him and he bids a small fortune on a damsel in distress. It turns out there's far more than meets the eye to the former Miss Kentucky and their chemistry is off the charts. The only thing standing between Kate MacDonald and her worst nightmare is Trent Dawson and the men of Dark Horse Inc.
---
What do you think about this review?
Comments
No comments posted.

Registered users may leave comments.
Log in or register now!