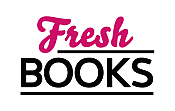 Great new reads in September
"Was GO SET A WATCHMAN Worth Waiting for? Most Definitely!"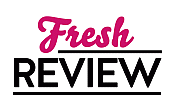 Reviewed by Monique Daoust
Posted July 19, 2015

Historical | Literature and Fiction
Jean Louise Finch is going home from New York to Maycomb, Alabama for her yearly visit to her father. Atticus still practices law, but at 72, he is crippled with arthritis. Jean Louise expected him to meet her at the train station, instead it's her lifelong friend Henry Clinton who meets her. Henry wants to marry her, but Jean Louise is reticent, even though she loves him. She finds things have changed a lot, or have they?
Harper Lee's TO KILL A MOCKINGBIRD has remained on my list of all-time favourite books, I have read it several times, however I refrained from doing so prior to reviewing GO SET A WATCHMAN, as I wanted to keep an open mind.
From the onset, GO SET A WATCHMAN sent me back in time thanks to Ms. Lee's eloquent descriptions of the scenery, the people, the atmosphere of a small Southern town in the middle of the 20th century. Jean Louise is still a tomboy, she's very independent, cocky, and sarcastic. She has forever put her laconic father Atticus on a pedestal, however an accidental discovery puts everything Jean Louise took for granted in jeopardy, and what seemed a banal visit home turns out to be a life-changing one.
Harper Lee's writing is articulate, mesmerising, flowing and elegant, and you cannot help but be swept in the narrative. I'm happy to say that no revisionism has touched GO SET A WATCHMAN; offensive racist words and thinking have not been expunged, thus making some passages very difficult to digest, but they are crucial to convey the profound message of the story. As Jean Louise's reminisces about her mostly happy, blissful and carefree childhood, we are treated to some charming, and very funny anecdotes, all the while the author is setting the scene for the earth-shattering discovery that is about to rock the very foundation of Jean Louise's world, and the reader experiences the confusion, the disorientation, the paradoxes almost as frighteningly as Jean Louise does.
It is not necessary to have read TO KILL A MOCKINGBIRD to appreciate GO SET A WATCHMAN, as the latter stands perfectly on its own. I am truly astounded that we had to wait so long for a second book from Harper Lee, even more so that an author has penned two books, both of them masterpieces. As with TO KILL A MOCKINGBIRD, GO SET A WATCHMAN will be re-read over and over and cherished forever. I presume it would be folly to dare hope for more from the extraordinary Harper Lee. Thank you Ms. Lee for granting us the privilege of a second book.
SUMMARY
An historic literary event: the publication of a newly discovered novel, the earliest known work from Harper Lee, the beloved, bestselling author of the Pulitzer Prize-winning classic, To Kill a Mockingbird.
Originally written in the mid-1950s, Go Set a Watchman was the novel Harper Lee first submitted to her publishers before To Kill a Mockingbird. Assumed to have been lost, the manuscript was discovered in late 2014.
Go Set a Watchman features many of the characters from To Kill a Mockingbird some twenty years later. Returning home to Maycomb to visit her father, Jean Louise Finch—Scout—struggles with issues both personal and political, involving Atticus, society, and the small Alabama town that shaped her.
Exploring how the characters from To Kill a Mockingbird are adjusting to the turbulent events transforming mid-1950s America, Go Set a Watchman casts a fascinating new light on Harper Lee's enduring classic. Moving, funny and compelling, it stands as a magnificent novel in its own right.
---
What do you think about this review?
Comments
No comments posted.

Registered users may leave comments.
Log in or register now!