"Summer in French wine country - but murder's on the wine list"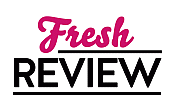 Reviewed by Clare O'Beara
Posted July 19, 2015

This sixth book in the Winemakers Detective Series has a lot to live up to - so far we've had murders both personal and with historical resonance, wines ranging from classic reds to artisan brandies. Can the vintners of France pull off another great-tasting offering? MAYHEM IN MARGAUX again stars Benjamin Cooker, master vintner, and his assistant Virgile who has an eye for the ladies. One lady strictly off the list would be Benjamin's daughter, Margaux, now studying business.
Summer in wine country means heat, outdoor garden parties and elegance. An unexpected drought causes concern about the grape harvest. However the focus shifts abruptly when Cooker's daughter Margaux is in a serious car accident; the crash may have been deliberate sabotage. Was she the target, or the man who was driving her? Cooker drops everything for his family and can count on Virgile's aid to help him get to the bottom of the situation.
I find it ironic that Cooker asks if the driver had been drinking, when in earlier books we've seen him drive after being well wined and dined. Maybe this is the two authors' way of making a point - that they don't advise behaving recklessly. In other ways too we see modern standards intruding on the old country of the Medoc region. Winemakers here treasure their secrets, traditional methods and family employment, but the new commercial owners of an estate want to sweep clean and produce more economically. This has certainly produced enemies, whatever about wine.
Amid debate on whether to replace corks with metal screw- caps, and exploitation of migrant workers, we find a determined, human face to our senior vintner. Virgile too patiently spends time with the injured Margaux, reassuring her that there will still be a good life for her. While wine tasting takes a back seat in this snappy novella, and the weather's too hot for much but salads, MAYHEM IN MARGAUX is classic vintage from the team of Jean-Pierre Alaux and Noel Balen. You won't want to miss this exciting chapter in the lives of Cooker and Virgile.
SUMMARY
It's summer in Bordeaux. There's a heat wave, the vineyards are suffering, vintners are on edge, and wine expert Benjamin Cooker's daughter is visiting. A tragic car accident draws the Winemaker Detective and his assistant Virgile into a case where the stakes are very personal, and they uncover some dirty secrets hiding behind some of Bordeaux's finest grand cru classé wines from Margaux.
Excerpt
Benjamin drove at a moderate speed to enjoy the moment and let Margaux take in the landscape of her childhood. His daughter had been living in New York for three years, and even though she was sometimes homesick, she didn't regret her decision. Her position as manager of a company that imported gourmet foods from southwestern France had been an opportunity seized at just the right time. The salary was more than decent. Her two-room Greenwich Village apartment was charmingly furnished, and she had acquired close friends who made her feel at home in a huge city where every moment was lived with intensity.

They passed through the villages of Cussac- Fort-Médoc, Arcins, and Soussans and turned left toward Château Margaux. Benjamin slowed down as he passed the sign and kissed Elisabeth's neck. Margaux! How many bottles had borne her name! A name that for centuries had resonated throughout Bordeaux and beyond like the promise of ecstasy.

The building loomed at the end of a road lined with tall plane trees. Its sumptuous Palladian façade was a Greek temple lost in a sea of emerald vines. It had been built at the beginning of the nineteenth century by the same architect who had designed the Bordeaux opera house. Benjamin parked the convertible beside dozens of other cars and gave Elisabeth and Margaux a few minutes to brush their hair. They got out and followed the lamps that lit their way to the gardens flanking the east wing. With glasses in hand, guests were chatting happily. Beyond the tables covered in ecru linen, gold-rimmed dishes, and candelabras, a quartet was playing Baroque music at a volume that complemented the atmosphere, a sure sign that the musicians were experienced and highly skilled in the art of providing background music. Every member of Bordeaux's elite winemaking society was here on this night.

Benjamin could see Elisabeth and Margaux relax as they took in the sea of guests and realized that they had dressed appropriately for the occasion. The hosts had wanted this dinner affair to be lovely but also comfortable. Few men were wearing ties, and the women were in light-colored linen suits and summer dresses with modest necklines.

Benjamin was immediately surrounded by property owners who politely asked how he was doing but mostly wanted his advice. Elisabeth greeted some of the wine merchants' wives she had met at dinner parties and soon found Hubert de Boüard and his wife, who were close friends and the owners of a premier grand cru estate.

After managing to escape a paunchy banker who was worried about his heavy investment in grand crus, Benjamin beat a path to his wife, who was taking a glass of Champagne from a server.

"Are you bored, my sweet?"

"Not in the least. Did you know that the Boüards are leaving for Cap Ferret two days from now, just like us? We'll have to have dinner together."

"I'll leave all the planning in your capable hands," Benjamin replied as he waved to a couple whose names he couldn't remember.

"Who is that handsome young man hanging around Margaux?" Elisabeth asked, nodding in the direction of the orchestra.

Benjamin looked over and tensed. A man who appeared to be in his thirties was casually sitting on a table and whispering in his daughter's ear.

Margaux let out a laugh, revealing her perfectly white teeth. For the first time, Benjamin was witnessing his daughter in a game of seduction he could never have imagined.

"I think it's Antoine Rinetti," he murmured, his jaw tight. "The new manager of Gayraud-Valrose."

"He's rather young to be in charge of such a château," Elisabeth said. Benjamin picked up a hint of admiration in her voice.

"A Swiss insurance company bought the estate. They brought him in to get the finances in order."

"He's not from here?"

"From Nice. Can't you tell? Flashy suit, a tie that looks like it cost close to a thousand euros."

"You sound jealous, Benjamin. But your daughter is a young woman now. And I think she has pretty good taste."

Benjamin looked at Elisabeth and tried to smile. "Stop teasing," he said.

Although he had accepted Margaux's transition to adolescence and knew, at least intellectually, that she was now a young woman, she was still his little girl. To him, Margaux would always be the child with bright eyes, rosy cheeks, and pixie nose hugging her teddy bear and whimpering over the slightest boo-boo. The insistent gaze of this young man in an Italian suit seemed indecent and would have even been repulsive, were he not so handsome.
---
What do you think about this review?
Comments
No comments posted.

Registered users may leave comments.
Log in or register now!