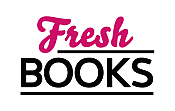 Summer Reads are HOT in July!
"Claire Morgan is undertaking a new profession, yet still risking her life dealing with killers."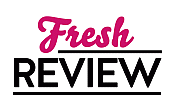 Reviewed by Tanzey Cutter
Posted July 19, 2015

Thriller Psychological | Thriller Crime
After barely escaping with her life on her last investigation, Claire Morgan has spent the past two months recuperating on a private island in the South Pacific with the love of her life, psychiatrist Nicholas Black. Their idyllic retreat is interrupted when a commanding arms dealer shows up insisting they locate his missing daughter, who was last seen in New Orleans. There has been no ransom demand, but her family is sure she's been kidnapped. Since Claire has recently decided, to Black's delight, to become a private investigator instead of a cop, she's eager to take the job.
Upon their arrival in New Orleans, Claire sets up her new PI firm, while Black catches up with his patients. Since Claire does not have her license yet, she must temporarily partner with a certified private investigator. Black recommends Will Novak for the position. Claire agrees, as long as Novak doesn't interfere with her style of investigating. With that settled, Claire and Novak check out the missing girl's dorm at Tulane University, where a violent and shocking confrontation with her roommate eventually leads them on a twisted path dealing with blood demons, devil worshipers -- and even worse. Sorry, Black, but it looks like PI work won't be any safer for Claire than being a cop.
Linda Ladd's DEVIL DEAD is the eighth installment in the gripping Claire Morgan thriller series. The plot progresses at a steady pace with the deft utilization of a parallel storyline as it relates to Claire's investigation, creating a compelling element to this excellent police procedural. Intense characters and vivid locale also add interesting elements to a novel I could not put down. I cannot wait for Claire Morgan's next investigation.
SUMMARY
LOST GIRL She was last seen in New Orleans. Her father, a rich, powerful arms dealer, believes she was abducted. For ransom. For revenge. For reasons too horrible to imagine.
LOST INNOCENCE Claire Morgan, recent former cop turned private investigator, and her new partner begin their search at the girl's school, where a violent junkie attacks Claire with scissors, raves of "demons and devils," and takes her own life.
LAST RITES Sinister clues lead Claire on a twisted trail through the bars and bayous of New Orleans to a bloodstained altar in Paris. Vast, secret, and powerful, it is a world that few enter or escape. And Claire is going in--the devil be damned.
---
What do you think about this review?
Comments
No comments posted.

Registered users may leave comments.
Log in or register now!