"A pathological liar finds herself caught in a treacherous web of lies, secrets -- and murder."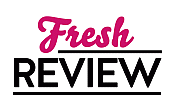 Reviewed by Tanzey Cutter
Posted July 19, 2015

Thriller Crime | Suspense Psychological
Nicki Clements, wife and mother of two, tells her online lover, King Edward VII, everything she cannot tell anyone else. Having grown up in a dysfunctional family, Nicki, a habitual liar, doesn't trust anyone, but the degree of anonymity she has with her cyber-lover gives her a euphoric feeling, as well as an outlet for her closely guarded secrets. Even though she reveals everything about herself to him, she eventually realizes that he's been lying to her about his real identity.
When an extremely antagonistic newspaper columnist is murdered in a most bizarre manner, Nicki captures the attention of the police after her car is identified on surveillance tape in the area. Their investigation into the unusual murder sets in motion a series of events that will have Nicki spiraling out of control and desperate to prove her innocence. Nothing is as it seems for many of the people involved in the police probe, and resolution of the case is only achieved after many shocking twists and turns.
WOMAN WITH A SECRET by Sophie Hannah is a spellbinding psychological thriller that starts out gradually, and then expertly builds to a dynamic conclusion. Fascinatingly unique characters inhabit a compelling, thought-provoking storyline as readers are kept wondering whodunit.
SUMMARY
Traffic on Elmhirst Road has come to a halt. The police are stopping cars, searching for something. Nicki Clements waits patiently, until she glimpses a face she hoped she'd never see again. It's him — and he's the cop checking each car. Desperate to avoid him, she makes a panicky U-turn and escapes.
But Nicki's peculiar behavior did not go unnoticed, and now the police have summoned her for questioning. A resident of Elmhirst Road has been murdered — a controversial newspaper columnist named Damon Blundy. The detectives begin peppering her with questions. Why was she seen fleeing the scene? What is her connection to the victim? Why was the knife that killed him used in such a peculiar way? Why were the words "HE IS NO LESS DEAD" painted on the wall of Blundy's study? And what do they signify?
One simple answer could clear her. But she can't explain why she fled Elmhirst Road that day without revealing the secret that could ruin her.
Nicki isn't guilty of murder. But she's far from innocent…
---
What do you think about this review?
Comments
No comments posted.

Registered users may leave comments.
Log in or register now!