"ILLUSION is the best of the series"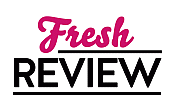 Reviewed by Annie Tegelan
Posted July 17, 2015

Ever gone to sleep and then woken up in an alternate reality where your friends and family aren't the same versions of who they once were and somehow you're entire history has been rewritten but you've gone forward in time? Well, Nick Gautier experiences this in the fifth book of the Chronicles of Nick series by Sherrilyn Kenyon.
Nothing is the same for Nick any longer. I think he's regretting all those times he wished he were just a normal teen who didn't have the weight of the world on his shoulders. As Nick tries to find his way back to his own world, he soon realizes that he doesn't have many people who he can trust. Everyone else thinks something is wrong with him so the chances of him returning to his own world has considerably diminished. Out of all the books so far, I think ILLUSION is the best of the series. Integrating some epic worldbuilding and some cool twists and turns, this book encompasses all that I enjoy about Sherrilyn Kenyon's work.
Seeing Nick's confusion was adorable but the whole situation really improves on his character. With no one to help him, Nick is essentially tackling this problem on his own so it's a great chance to see what his character is made of. Kenyon makes some serious leaps and bounds in Nick's character that I loved.
What's also fun and exciting is that if you're also a reader of Kenyon's other series, the Dark Hunters, which is heavily connected to this series, then you'll get some insider tips and details that make ILLUSION extra special for loyal fans.
Learn more about Illusion
SUMMARY
Be careful what you wish for . . . You just might get it.
Nick Gautier is tired of his destiny. He doesn't want to be the son of a demon who's fated to end the world. Nor does he want to see another demon or other preternatural creature who wants to kill or enslave him. He just wants to be normal and have normal problems like everyone else.
But normality isn't all it's cracked up to be. When he gets sucked into an alternate reality where his mother has married his mentor and his Atlantean god best friend has become a human geek, he begins to understand that no life is free of pain, and that every person has a specific place in the universe . . . Even the son of a hated demon. Most of all, he sees that his powers aren't the curse he thought they were, and that the world needs a champion, especially one its enemies can't imagine rising up to defend the ones he should destroy.
Old enemies and new friends square off for a major battle that will either restore Nick to his real world, or end him forever.
---
What do you think about this review?
Comments
No comments posted.

Registered users may leave comments.
Log in or register now!