"Her Past and Her Future Are in His Talented Hands."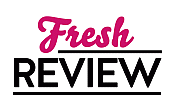 Reviewed by Annetta Sweetko
Posted July 13, 2015

Harper Connelly had moved to Miami to get far from a painful past, but it was the unexpected find in a tattoo shop that makes her believe that she is indeed made of THE STRONGEST STEEL. She just has to trust the artist with more than her back ... she has to trust him with her fears, her past and ... hopefully her future.
Trent Andrews specializes in inking over scars but he never imagined that the sexy coffee shop girl he admired would become one of his clients. After seeing what was done to her he can't turn her away ... he has to find a way to help her erase the past and find a future. He just can't help hoping that the future she finds is with him because while he works on her in his tattoo shop he feels an odd swirl of tenderness and hard-hitting desire the likes he has never felt before.
It is unfortunate that sometimes the past just will not let go.
THE STRONGEST STEEL is one of those books that will hold you captive from the first word to the last. Author Scarlett Cole has penned an amazing story. The people are intriguing, with supporting characters named Pixie, Cujo, Dred, Lia and Drea ... you have to guess they are diverse, and they are, but they have each others backs without a second thought. The situation that brought Harper to her tattoo artist is horrifying and sadly could have come straight out of the headlines. As you read this intense storyline you will feel empathy, anger, warmth, fear, hope and love with every word.
Both Harper and Trent have pasts that have made them who they are and who they will be together. I loved watching this strong woman, who has been beaten down, find the strength to conquer her fears and move forward. I was also touched when the good things of her past, she thought she would never be able to do again, came out as she helped others without hesitation. I was also amazed at how Trent was able to handle Harper's fears and let her move at her own pace, letting her know he was there if she needed a shoulder. This couple is amazing together even though there are a few instances where you will say "Uh oh ... you need to tell him (her) about this." You will see what I mean when you pick up this book. THE STRONGEST STEEL is on my TRA (To Read Again) shelf and I can't wait to get my hands on the next Second Circle Tattoos novel.
SUMMARY
Harper Connelly never expected to find herself outside of a tattoo parlor at one in the morning, summoning the nerve to take back her past. She's determined to forget her old life and is looking for an artist who can tattoo over the scars on her back.
Trent Andrews, local legend and owner of the Second Circle tattoo studio, has his own reasons for specializing in inking over scars. And in spite of her mysterious past and the difficult road ahead, he quickly realizes that Harper is funny, smart, and-under her ridiculously oversized clothing and SPF 100 sunscreen-totally hot. He's happy to take on the challenge of designing a meaningful and deadly full-back tattoo for her.
But when cryptic messages start appearing on Harper's phone, strange deliveries arrive at her door, and Second Circle is vandalized, Harper is convinced that her ex- boyfriend has tracked her down, and worse, that he knows about Trent. Running was the only thing that saved her last time, but now that she's started to put down roots in Miami, she'll have to decide if she can finally fight back instead
---
What do you think about this review?
Comments
No comments posted.

Registered users may leave comments.
Log in or register now!