"A suspenseful story of deceit and death while finding the love of God and family!"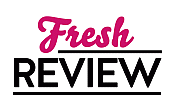 Reviewed by Audrey Lawrence
Posted July 8, 2015

Christian | Women's Fiction Contemporary | Romance
Will deceit and lies help Charlotte Dolinsky find out the truth about her brother's death? Even as she winces at the thought, that is not going to stop her now and she is bound and determined to go ahead with her plan.
Charlotte was told her brother Ethan had committed suicide and had died shortly before his wedding to an Amish woman that he had met in Lancaster County in Pennsylvania. She had gotten very little information from the family and she is definitely not buying their story. There must be something sinister going on and she believes the Amish are a cult and are hiding things. She can't find anything out from her home in Texas and knows the Amish won't be open to an outsider, so she decides to pretend to be Mary Troyer, a distant cousin from Texas. Will her plan work? Will she find the truth behind their sinister wall of silence?
HER BROTHER'S KEEPER is the first book in a new Amish Secrets series where each story will centre around a secret that will impact the lives of others. With remarkable skill, best-selling author Beth Wiseman quickly pulls us into Charlotte's grief and the impact of her arrival on the family of the woman who was to have married Ethan. Will Charlotte be able to pass as a real Amish woman? If they find out, how will they react?
Wiseman does a marvelous job of moving the plot along as "Mary" tries to ferret out the truth from family and friends while pretending to be a different kind of Amish woman as her ways are strange. Despite the sorrowful circumstances around the impact of Ethan's death, Wiseman provides many humourous moments as Charlotte struggles to learn Amish 101 and to remember her lies as she lies to cover her mistakes. Be warned: She is definitely not your average Amish maedel, thus making HER BROTHER'S KEEPER a very hard book to put down once you start reading!
With a strong understanding of Amish ways, Wiseman has developed an intriguing and suspenseful story with very realistic characters. She is particularly adept at showing their emotional responses to their beliefs and circumstances, especially as Charlotte steps on some toes in her new role. Personality-wise, I didn't really identify well with Charlotte as she seemed to be ungracious as a guest, let alone one in an Amish community, but I really enjoyed the reactions of the Amish to her and I appreciate the thoughtful way that Wiseman handles issues around suicide and how close family and friends feel when someone dies that way. Their reactions and concerns are very authentically covered in HER BROTHER'S KEEPER as the people close to Ethan grapple with what they could or could not have done and the guilt some of them feel.
HER BROTHER'S KEEPER is a wonderful start to a new series that is sure to gain many more fans for Wiseman; yet, it also read very well as a stand-alone story with many of the threads nicely woven together. So, grab a copy and find out more!
SUMMARY
Charlotte came to Amish country to find answers. What she never expected to find was peace.
Charlotte Dolinsky is not above playing dress-up and telling a few lies to find out what happened to her only brother. In fact, that is exactly what she's come to Lancaster County to do. Now, calling herself Mary and slipping on a kapp, Charlotte will lie her way into the confidence of anyone who knows why Ethan had to die. Unless she gets found out first.
But when Charlotte befriends a quiet Amish man named Isaac Miller, she begins to rethink her motives. And with a little help from a friend back home, Charlotte might find out that love comes packaged in ways she couldn't have foreseen.
Isaac's been caring for his cancer-stricken father and sympathizing with his frustrated mother for three difficult years. And that means he hasn't been dating. He believes Hannah King is the woman for him, but Hannah is still grieving the loss of her fiancé, and Isaac has all he can handle on the farm. When Hannah's family plays host to a woman named Mary, their new cousin shakes things up for all of them.
As Charlotte digs deeper into the mystery of Ethan's death, she finds more than she'd bargained for in the community he once called home. But will she ever learn the truth? And what will the community—and her new family—do if they learn the truth about her?
---
What do you think about this review?
Comments
No comments posted.

Registered users may leave comments.
Log in or register now!