"A detective story set in a fantasy world that just sucks you right into the storyline!"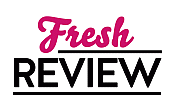 Reviewed by Debbie Wiley
Posted July 8, 2015

Mystery Paranormal | Fantasy Urban
Satrine Rainey is determined to give her daughters a better life than she had, even if it means lying to get a job posting as an inspector. Satrine tricks her way into the position and is immediately paired with Minox Welling and thrown into the midst of a case involving A MURDER OF MAGES. Minox has a secret of his own, as he is an uncircled Mage. Will Satrine and Minox uncover the murderer's identity in time or will they gamble and lose everything?
Marshall Ryan Maresca hooked me with the very first line in A MURDER OF MAGES! A MURDER OF MAGES is the first book in The Maradaine Constabulary series but is set in the same world as Marshall Ryan Maresca's first novel, The Thorn of Dentonhill. It is not necessary to have read The Thorn of Dentonhill to appreciate A MURDER OF MAGES, although it certainly enhances the reading experience when one is already familiar with the fantasy world.
I absolutely love the characters of Satrine and Minox! Satrine is a street-wise fighter, willing to do whatever it takes to protect and save her family, but she's also quite sharp. Minox is a bit of an oddball, used to disguising his abilities as a mage while spending inordinate amounts of time figuring out the minute details behind the crimes. They are a good working partnership, although I admit that Minox's quirkiness appeals to me quite a bit and I enjoyed the scenes with him in them far more than the ones just involving Satrine.
Marshall Ryan Maresca has crafted superb characters living in a phenomenal fantasy world with a detective story that just sucks you right into the storyline. Marshall Ryan Maresca impressed me with The Thorn of Dentonhill, but A MURDER OF MAGES has secured me as a fan. I can't wait to see what Marshall Ryan Maresca writes next as you can guarantee I will be reading it!
SUMMARY
A Murder of Mages marks the debut of Marshall Ryan Maresca's novels of The Maradaine Constabulary, his second series set amid the bustling streets and crime-ridden districts of the exotic city called Maradaine. A Murder of Mages introduces us to this spellbinding port city as seen through the eyes of the people who strive to maintain law and order, the hardworking men and women of the Maradaine Constabulary.
Satrine Rainey—former street rat, ex-spy, mother of two, and wife to a Constabulary Inspector who lies on the edge of death, injured in the line of duty—has been forced to fake her way into the post of Constabulary Inspector to support her family.
Minox Welling is a brilliant, unorthodox Inspector and an Uncircled mage—almost a crime in itself. Nicknamed "the jinx" because of the misfortunes that seem to befall anyone around him, Minox has been partnered with Satrine because no one else will work with either of them.
Their first case together—the ritual murder of a Circled mage— sends Satrine back to the streets she grew up on and brings Minox face-to-face with mage politics he's desperate to avoid. As the body count rises, Satrine and Minox must race to catch the killer before their own secrets are exposed and they, too, become targets.
---
What do you think about this review?
Comments
No comments posted.

Registered users may leave comments.
Log in or register now!